Anyone who uses Betaflight should be familiar with the Betaflight F3 flight controller. FPVModel has just upgraded it and put a F4 processor in it. In this review we will also check out other changes.
Some of the links on this page are affiliate links. I receive a commission (at no extra cost to you) if you make a purchase after clicking on one of these affiliate links. This helps support the free content for the community on this website. Please read our Affiliate Link Policy for more information.
The Betaflight F4 flight controller is now available at FPVModel. To learn more about flight controllers, here is our guide.
Unboxing and Features
The Betaflight F4 FC comes in a plastic box, with only the board itself, and a 10cm servo cable. It would be nice to see some low ESR capacitors or even soft-mount rubber bobbins included.
F4, MPU6000
Integrated PDB
Betaflight OSD
Current Sensor (up to 145A)
Flash Memory for Blackbox
5V / 1.5A BEC
Supports 3S, 4S, 5S and 6S LiPo battery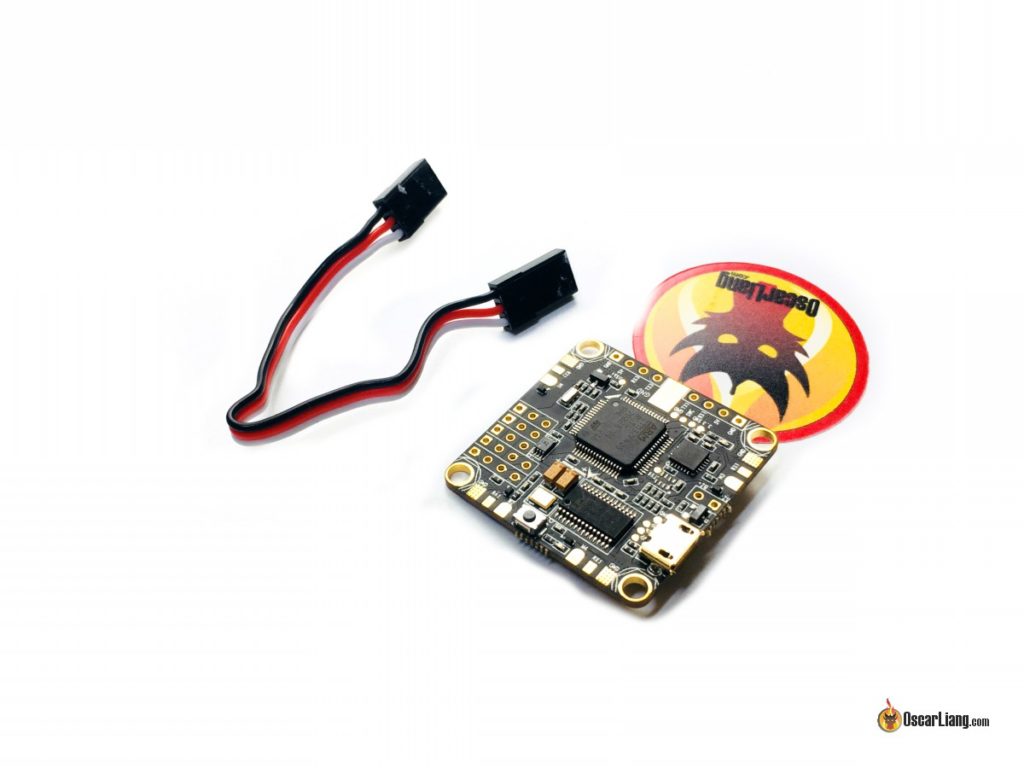 Betaflight F4 VS F3
Let's compare the new and old Betaflight boards, here is our review of the Betaflight F3 FC.
Similarities
The board layout and dimension are nearly identical: the motor output pins, UART's, camera in/out etc…
Differences
The biggest change seems to be the processor. They've also used a lower rating but reportedly more reliable 5V BEC. It comes with BLHeli32 ESC Telemetry pads (RX1 between motor output and GND). Finally they replaced the SD card slot for Blackbox with a flash memory chip.
However just like many other F4 flight controller, you have to perform the uninverted Smart Port hack to get SPort Telemetry to work. It's not a hard thing to do, and the latest R-XSR receiver even has a breakout pad for easy soldering.
Here is a table to summarize the changes:
| | | |
| --- | --- | --- |
| | Betaflight F4 | Betaflight F3 |
| Processor | STM32 F405 | STM32 F303 |
| IMU (Gyro) | MPU6000 | MPU6000 |
| BEC | [email protected] | 5V@2A |
| ESC Telemetry Pad | Yes | No |
| Blackbox Medium | Flash Memory | Micro SD Card |
| Price | $45 | $43 |
Why Betaflight F4?
F4 is a more powerful processor than the F3 (for detail differences between different STM32 processors, check out this post).
But is it worth the upgrade for existing Betaflight F3 users? I would say it depends heavily on how much you care about running the fastest looptime and the latest BF features. For new buyers, it's a no brainier to get the latest F4 boards.
Since the release of Betaflight V3.2, we started to see many F3 FC users complaining about high CPU usage. This is mainly caused by the new Dynamic Filter feature, which is too much for F3 processors. F3 users have been asked to lower their looptime from 8K to 4K when running Dynamic Filter.
Therefore if you want to run the fastest possible looptime (i.e. 8K/8K) with Dynamic Filter on, more powerful processors like the F4 is the way to go.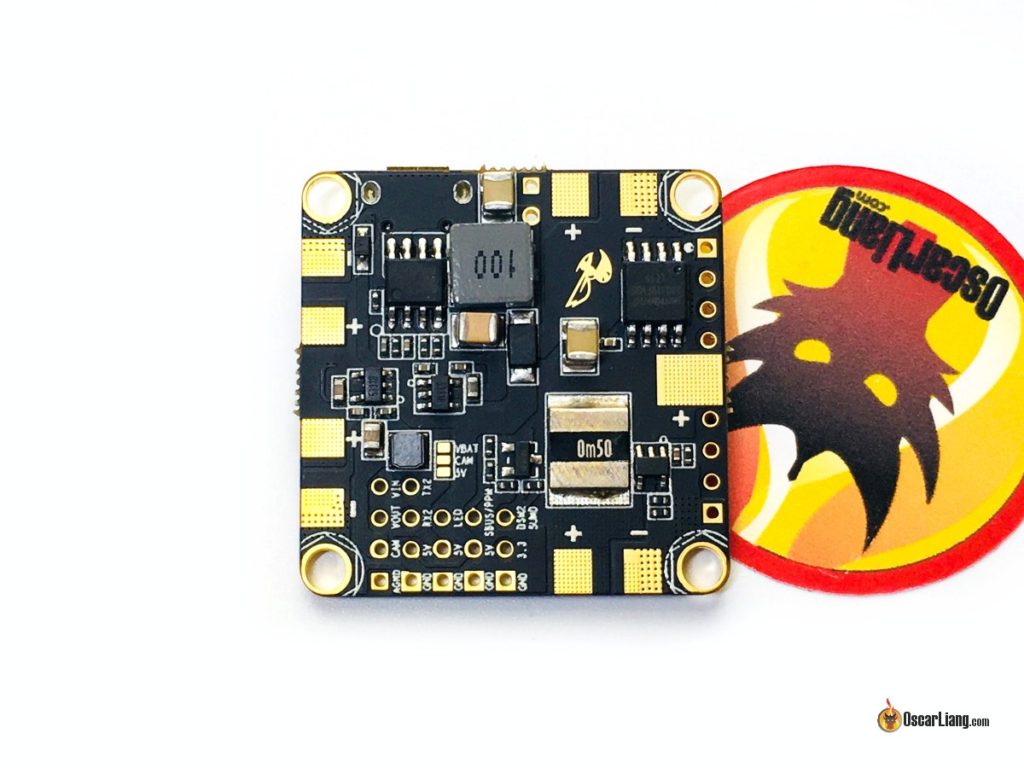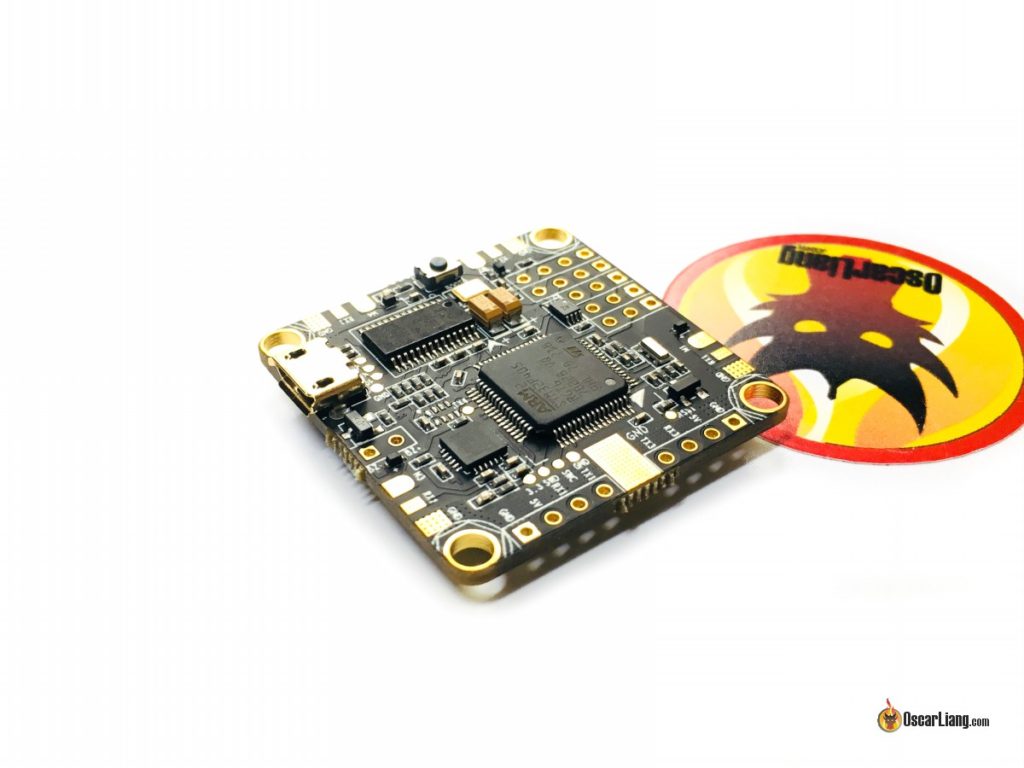 Notes about Smart Port and SmartAudio
FPVModel suggests using Soft Serial for Smart Port Telemetry and SmartAudio, but I found that it's not necessary to use Soft Serial, both can be setup on normal UART's just fine.
However, I was having problem setting SmartAudio on UART1's TX, I even try setting UART1's TX pin as soft serial still no joy.
UART2 just doesn't seem to work for either Smart Audio or Smart Port at all, with or without Soft Serial. Just very odd issues I have no clue why.
In the end I had to put Smart Port to UART1's TX, and use UART3's TX for SmartAudio. This is the only combination that works for me.
Update about UART (16 Nov 2017)
So I couldn't get UART2 to work at all for Smart Audio and Smart Port, and it turns out UART2  has inverter on both TX and RX.
You can use UART2 for SmartPort with some modification: you will need to get a small signal schottky diode connecting TX to RX, and connect Smart Port to the RX. And turn off tlm_halfduplex in CLI
I have also successfully setup Smart Audio and Smart Port using soft serial on both UART1 and UART3. Make sure you power cycle the flight controller and TX, it didn't work before probably because I didn't do that.