I have been using the R5 motors for a while and like them a lot. After hearing many complaints about the bearings on those motors, I am super excited about the release of the Brotherhobby R6 2306 motors which better durability.
Some of the links on this page are affiliate links. I receive a commission (at no extra cost to you) if you make a purchase after clicking on one of these affiliate links. This helps support the free content for the community on this website. Please read our Affiliate Link Policy for more information.
Get the R6 2306 2450KV Motors from: Banggood | Amazon | RDQ
What's New in the R6 2306 Motor
The first thing you are going to notice in the R6 motors is new chameleon color, but they are not too different from the R5. They have exactly the same magnets, design and even weight, however there are some improvements.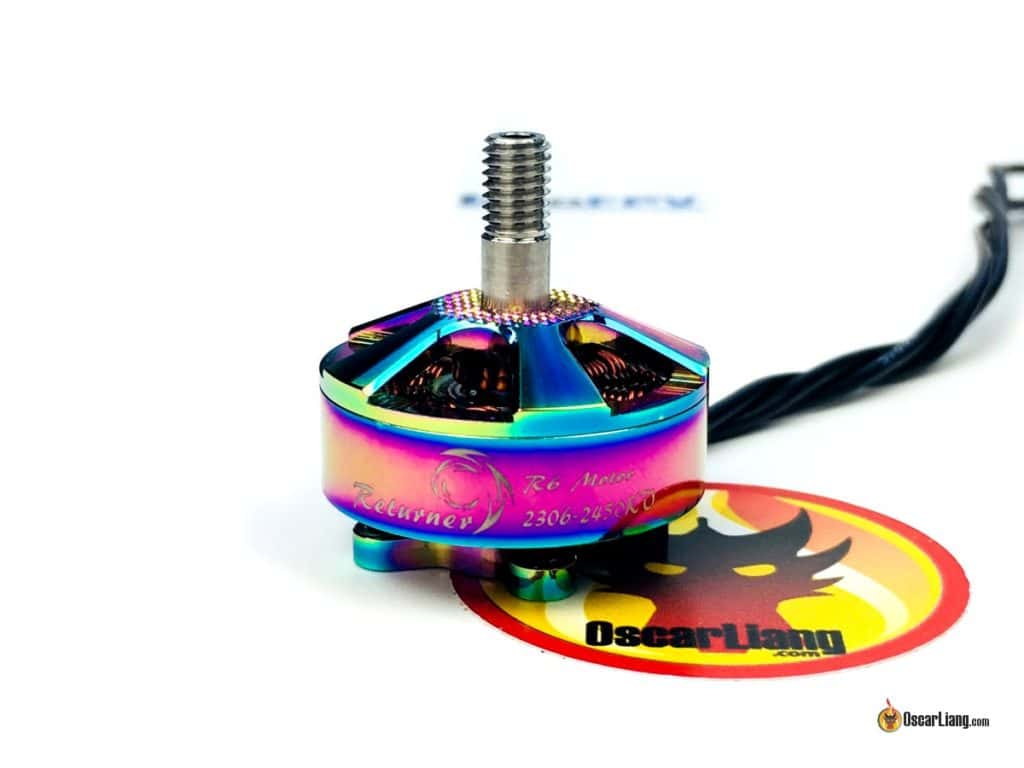 The best change is the bigger, more robust bearing. In the R5 we have a 8x3x4mm, and in the R6 we have 9x4x4mm, which is 1mm wider on the external diameter as well as 1mm taller. Theoretically smaller bearings might be smoother? I cannot wait to find out how the larger bearings have an impact on that aspect.
Another issues I've encountered with the R5 is loose props. Sometimes I git a small branch and the prop nut just got loose. This is mainly due to the lack of grip between prop nut and motor bell. It's good to know that there is now much better propeller grip on the top of motor bell.
A few interesting features of the R6 that are different from motors of other brands:
low profile shaft and prop nut, to reduce weight.
Specifications:
Mounting: 19x16mm
Single-stranded winding
Shaft is retained by a screw rather than C-Clip
Rated for 4S – 5S
Wires: 15cm 20AWG
Weight: 31.6g with 15cm wires, 29g with 4cm wires
It comes with 4x 6mm screws
Awesome motors, really like them. Here is my video featuring them: