Ben Joslin shared his project with us, where he turned his powerful computer/server PSU into a LiPo chargers power supply, which saved him a lot of money.
Some of the links on this page are affiliate links. I receive a commission (at no extra cost to you) if you make a purchase after clicking on one of these affiliate links. This helps support the free content for the community on this website. Please read our Affiliate Link Policy for more information.
Check out another DIY Charger PSU project we recently covered.
Make your own 1000W DC charger power supply
Recently, my power supply decided to give up and caught fire. It was fairly expensive and as the company i bought it from disappeared from the face of the earth, i started shopping around.
I was quite surprised that there weren't many available at a reasonable price or those that were cheap, would probably break under the pressure i put them under. If you parallel charge like i do, it's quite easy to get up to charge currents of 15 amps or more and an 80 watt PSU simply won't cut it.
I had seen many computer bench power supply mods before but wanted something with a bit more punch to really make proper use of my icharger 208b (350W). I found cheap, small and powerful server power supplies. They are designed for high performance and use high quality components.
I decided on modifying an HP D800 server power supply which i purchased for £15 with free delivery on eBay. It is a 1000w power supply capable of providing 82 amps of continuous current at 12 volts.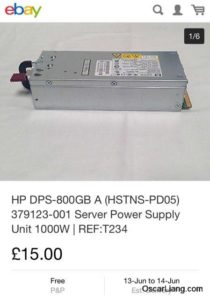 Parts Used
The other parts I used were:
Power connectors of your choice e.g banana sockets, female bullets or whatever suits the dc input of your charger
Small wire for using as jumper connectors
Solder and flux
Tools: soldering iron, phillips screw driver
Steps
The first step is to open the power supply. Make sure it is unplugged and you have left it unplugged for a couple of hours to discharge the capacitors.
Unscrew the screws on the top of the case.
Unscrew the screws on the side.
Release the mains kettle lead connector and unscrew the 4 board retaining screws.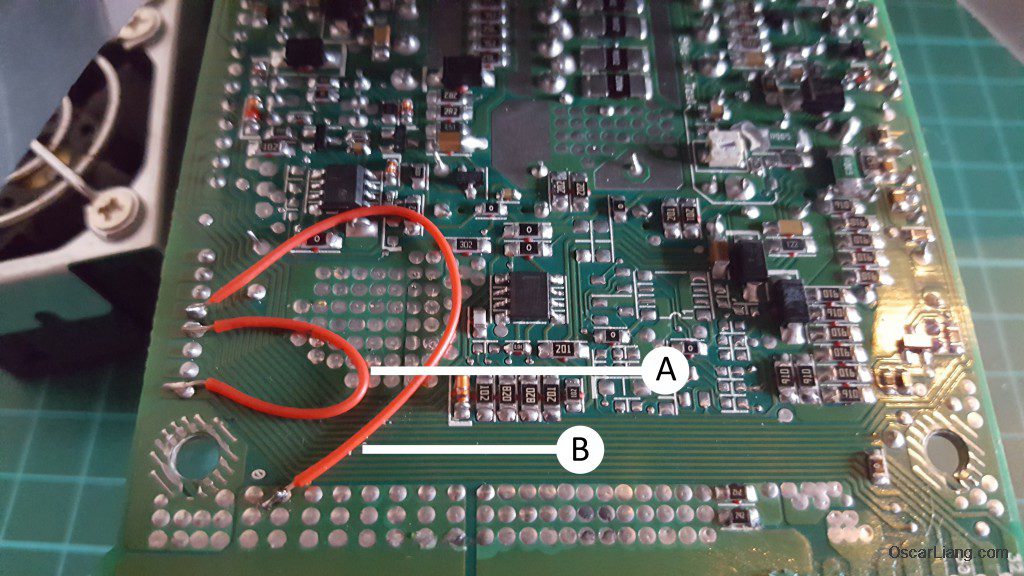 Turn the power supply upside down and lift up the base to expose the base of the circuit board.
Solder the jumper wires as shown below. This will allow the supply to output 12v whilst not connected to a server. If your power supply can take 14v, you can join the points marked (B) with a 2.8k resistor which will increase the output voltage to 13.8v. This will only work on this particular model. This is the maximum this supply with output before the voltage protection circuit kicks in and turns the unit off. Make sure your connections are neat and wont short with the case.
Reassemble the supply and prepare to add the power connectors. Flux the two pads on the top and bottom. I slotted my power connectors and soldered both sides to ensure a strong connection. The positive side of the unit is red and negative is the black side. Be sure to only use the pads shown here.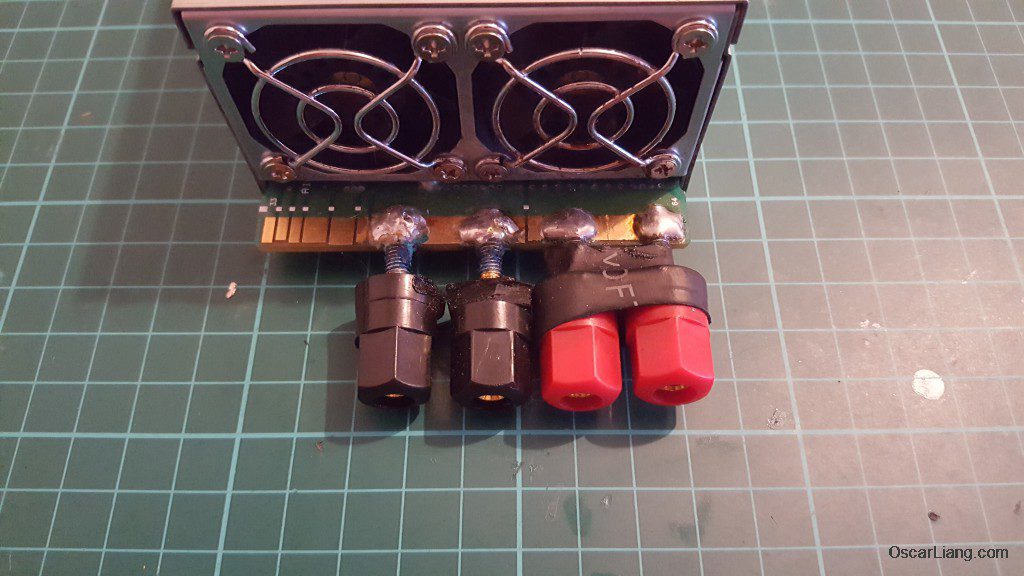 Put some large heat shrink over the positive terminals or liquid tape if you have it. This will help ensure you don't short it when plugging in the leads to the sockets.
Plug the supply in and turn it on. The green LED on the rear should light up. You know have a very quiet and powerful power supply.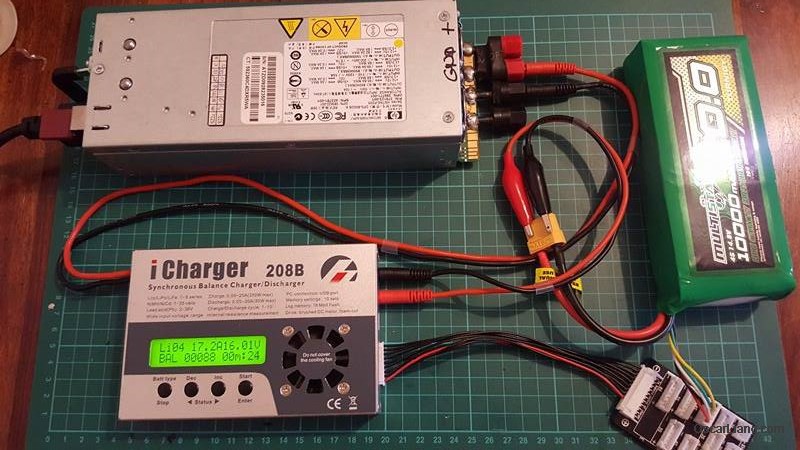 There are many, many mods similar to this and information on those can be found from a google search.
Safety Warning: this DIY hack is for people with advanced electronic/electrical skills only. You are doing this project at your own risk.
Author : Ben Joslin Bio: Hates the term "drone", and I don't wear ladies underwear...