One of the most heavily used features in the Betaflight is probably battery voltage monitoring. While most of the times it is more or less correct out of the box, there are times you have to calibrate it. If it's displaying the wrong voltage in Betaflight OSD, here is how to fix it.
Some of the links on this page are affiliate links. I receive a commission (at no extra cost to you) if you make a purchase after clicking on one of these affiliate links. This helps support the free content for the community on this website. Please read our Affiliate Link Policy for more information.
We rely on voltage sensing to decide when we should land. If the warning happens too late, you can risk over-discharging your battery, or too early, you could have shortened flight time by "leaving too much fuel in the tank". Calibrate voltage ensure this won't happen.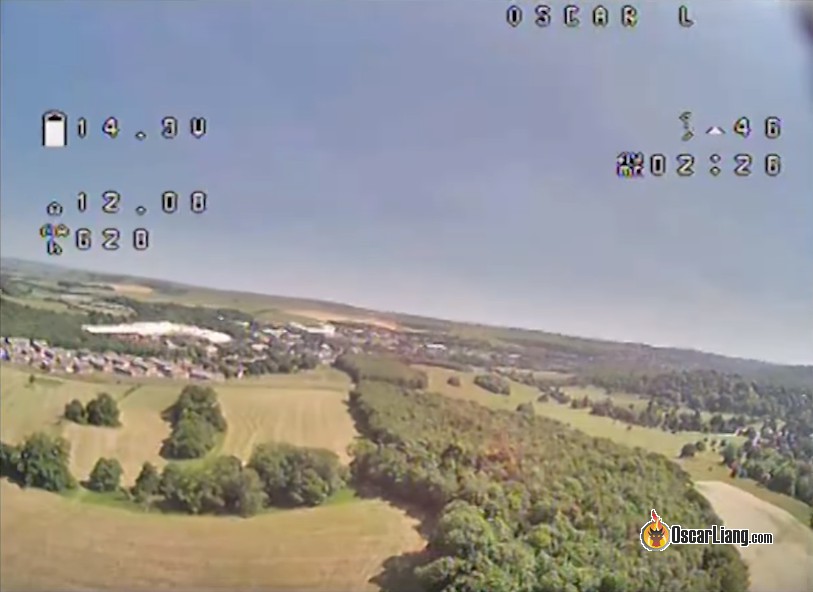 Step 1 – Measuring Battery Voltage
Take a LiPo battery that you normally use on the quad, doesn't matter if it's charged or not. Use a multimeter to measure voltage of the battery. Do this while the battery is connected to the quad, because when it's powering the quad, there will be a small voltage drop.
A common mistake people tend to make is measuring the battery voltage before connecting it to the quad. And when they read it from Betaflight, it would of course be a bit lower and they assume Betaflight is reading it too low, which is incorrect.
You can test the voltage by either touching the battery lead solder pads with the probes as shown below, or touch the balance lead terminals at each end. It doesn't matter if you are testing it backward, your multimeter will just report a negative voltage which is fine.
This will be our reference voltage.
If you've never used a multimeter before, or not sure which multimeter to buy, see my tutorial.
Step 2 – Checking Voltage Reading in Betaflight
Leave the LiPo plugged in to the quad, and connect flight controller to computer.
Do this as soon as you can because your quad is draining the battery. If this is going to take you a while to do, unplug battery first, and only plug it in when you are ready.
Open Betaflight Configurator, go to the "Power and Battery" tab, under "Power State" section (on the right), you should see "Voltage" displayed there. This same value is what get displayed in Betaflight OSD as well.
If this value is roughly the same as what you got from the multimeter, then you are good, no adjustment is needed and you can close this page now.
But if this is different, it probably means voltage sensing needs to be calibrated, and here is how.
Step 3 – Voltage Sensing Calibration
If Betaflight is reporting voltage too high, reduce the number "scale" under "Voltage Meter".
Initially, you can go up or down by 3-5 at a time and press the save button in the bottom right corner, you should see voltage changes instantly.
Continue this process and gradually reduce scale changes until you get voltage reading the same as what you got from the multimeter, or as closest as possible. Sometimes it's impossible to get the 2nd decimal place exactly the same, that's totally fine, just make sure the 1st decimal place is correct and that's sufficient.
Now you can fly more confidently knowing your voltage reading in the OSD is dead on :)
If you have a current sensor in your flight controller, you might also want to calibrate it as well.