In this tutorial I will show you how to make FPV Goggles Battery Connector for connecting different power sources and batteries. This hack will make battery charging easier, and allows you to use LiPo batteries that come with standard discharge connectors.
Some of the links on this page are affiliate links. I receive a commission (at no extra cost to you) if you make a purchase after clicking on one of these affiliate links. This helps support the free content for the community on this website. Please read our Affiliate Link Policy for more information.
Further Reading: FPV Goggles Comparison Chart
Female Barrel to Male JST Battery Connector
Most FPV Goggles comes with LiPo battery that has a cylinder connector (aka 5.5mm, DC3.3mm barrel connector).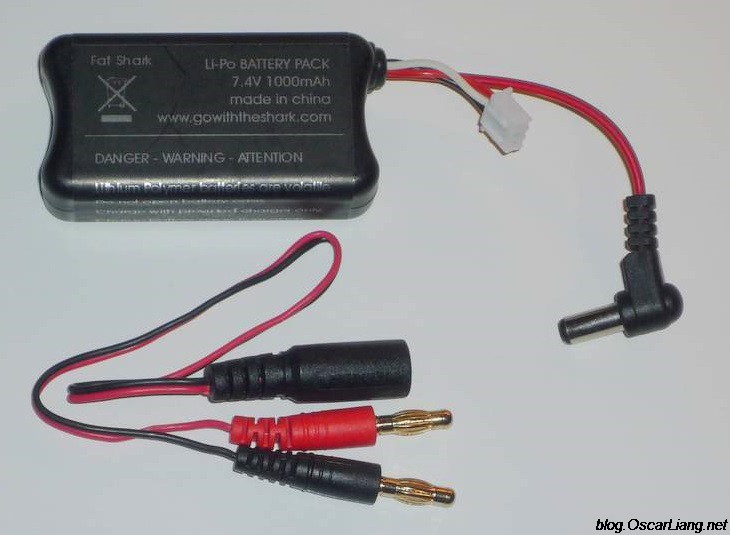 When charging you will need to use an adapter (female barrel to 3.5mm bullet connector) so you can connect the battery to your charger. However this is not the most convenient way to charge your battery if you are using a parallel charging board.
Therefore I decided to make a female barrel to male JST adapter, so I can plug my battery directly to the parallel charging board. You can also replace the JST with an XT60 if you find it easier. The good thing about these screw terminal is there is no soldering required.
Parts list:
Female 5.5mm barrel screw terminal (Buy: Amazon)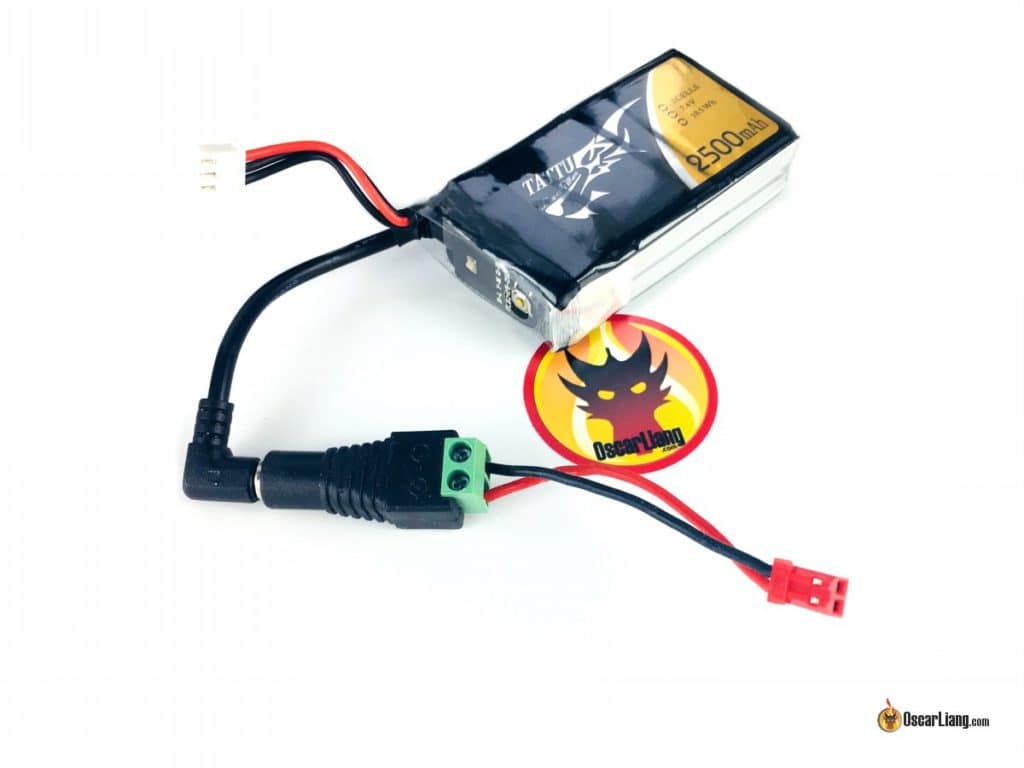 Female JST to Male Barrel Adapter
With this adapter, you will be able to use any 2S LiPo batteries with standard connectors with your FPV Goggles, such as larger packs for longer battery life. Again, you can replace the JST with XT60 if you find it more convenient.
Further Reading: The Best Way to Power FPV Goggles
Parts list: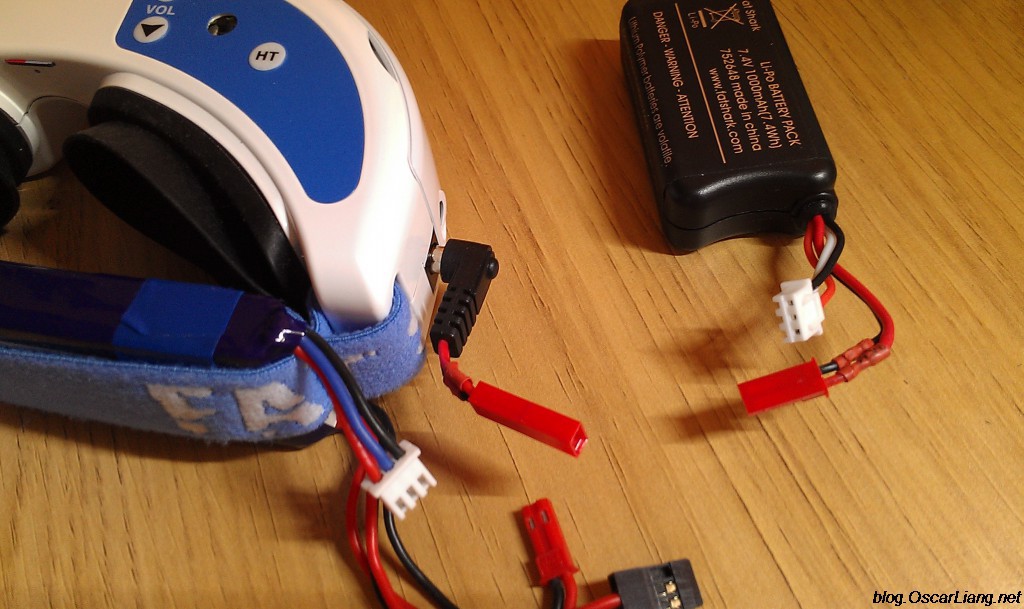 Edit History
Apr 2015 – Article created
Feb 2018 – Updated with parts list and images