Raspberry Pi Performance Relates To SD Cards
The performance of the Raspberry Pi is heavily affected by how suitable the SD cards is, therefore it's very important what SD card you should choose for the Raspberry Pi. There are many verified Raspberry Pi SD cards you can choose from. Although very much it's down to what do you want to use your Pi for, but to tell which is the best we need to look at a few things.
Some of the links on this page are affiliate links. I receive a commission (at no extra cost to you) if you make a purchase after clicking on one of these affiliate links. This helps support the free content for the community on this website. Please read our Affiliate Link Policy for more information.
Memory Size
SD cards come in a lot of difference sizes. Depends how much you thing you will need, but the minimum recommendation is 2GB.
Physical Size
There are mini and Micro SD cards. Mini SD cards are much smaller, and will require a SD card holder or adapter to use.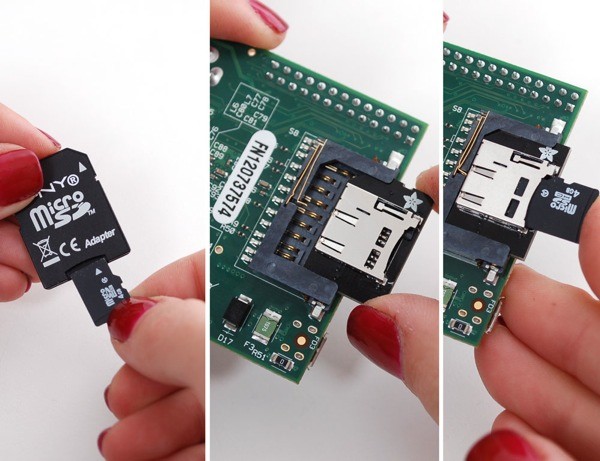 Class Rating
SD cards have a class rating that indicates the sequential write speed. For example a class 4 card will write at 4MB/s and a class 6 card at 6MB/s.
Class Rating Argument – Is it really?
There is a argument on "class rating" of the SD cards, is SD cards really better with higher class rating?
Cameras and Camcorders usually use high class rating SD cards (because of the large size video/picture files) while computers tend to be okay with lower class rating SD cards (because of much smaller files and more random write/read access). This suggests class rating does make a difference in terms of performance.
But this rating is assuming you are doing constant sustained data writing. With Raspberry Pi read/write access usually tend to be more random, so I doubt you would notice the difference. There are people actually found low class rating cards work more reliable than high rating ones, sometime even faster.
Raspberry Pi SD Cards Performance Testing
Enough theory, there are tests you can do yourself to test your own SD cards. This is a software that allows you to do the testing.
I have two cards here with the same memory size and class rating I will use to test.
ADATA 16Gb Class 6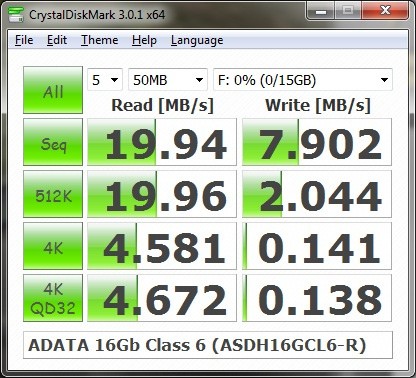 Lexar 16Gb Class 6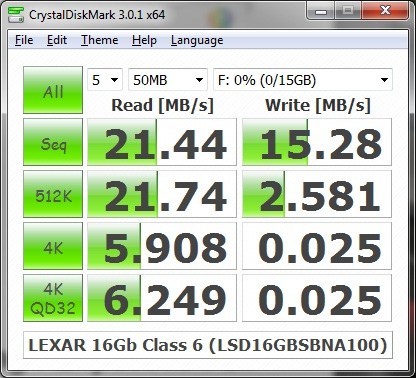 Both Cards are the same memory size and class rating, but the interestingly the first card seems to faster with smaller files while the second one is faster with larger files. So if I was to choose one for my camera or video files, i will go for the Lexar SD card, but for Raspberry Pi? I will pick the first one, since I will be dealing with smaller files most of the time.