The Returner R3 2206 1720KV is designed primarily for long range 4S quadcopters running 6″ or 7″ propellers. However, this is not what I am using them for :) Although these motors are only rated for 3S and 4S, I was told by Brotherhobby they can support up to 6S on 5″ props thanks to the low KV… Are you ready for some POWAH ?!
Some of the links on this page are affiliate links. I receive a commission (at no extra cost to you) if you make a purchase after clicking on one of these affiliate links. This helps support the free content for the community on this website. Please read our Affiliate Link Policy for more information.
Buy the R3 2206 1720KV Motors here: RDQ | Amazon | Banggood
I have good hope for the R3 2206 motors because I noticed ImmersionRC also chose these motors (2300KV version) for their Vortex Mojo RTF racing drone (Product Page), so you know they are going to be good! :)
Further Reading: Check out my Motor Beginners Guide for Mini Quad.
Each motor comes with four 6mm M3 hex screws and an aluminium prop nut.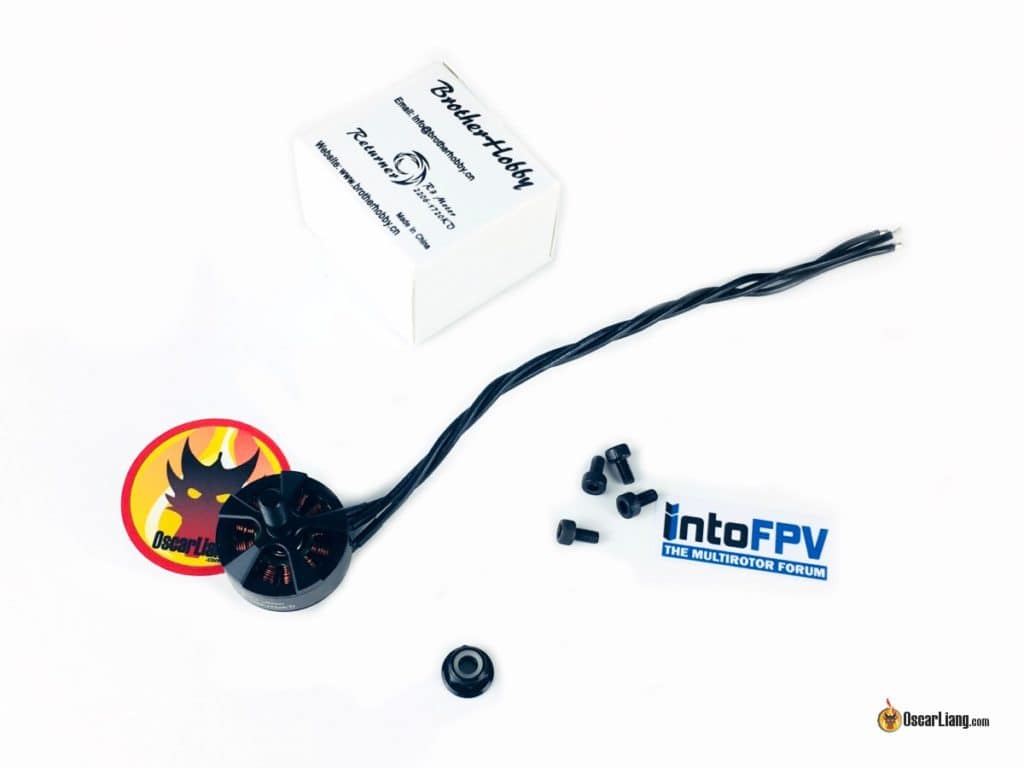 Closer Look at the Returner R3 2206 Motor
The R3 2206 comes in black.
Motor weight: 29g (26g with short wires)
15cm 20AWG motor wires
NSK bearing
N52H magnets
Build quality is great, there is no vertical play in the motor.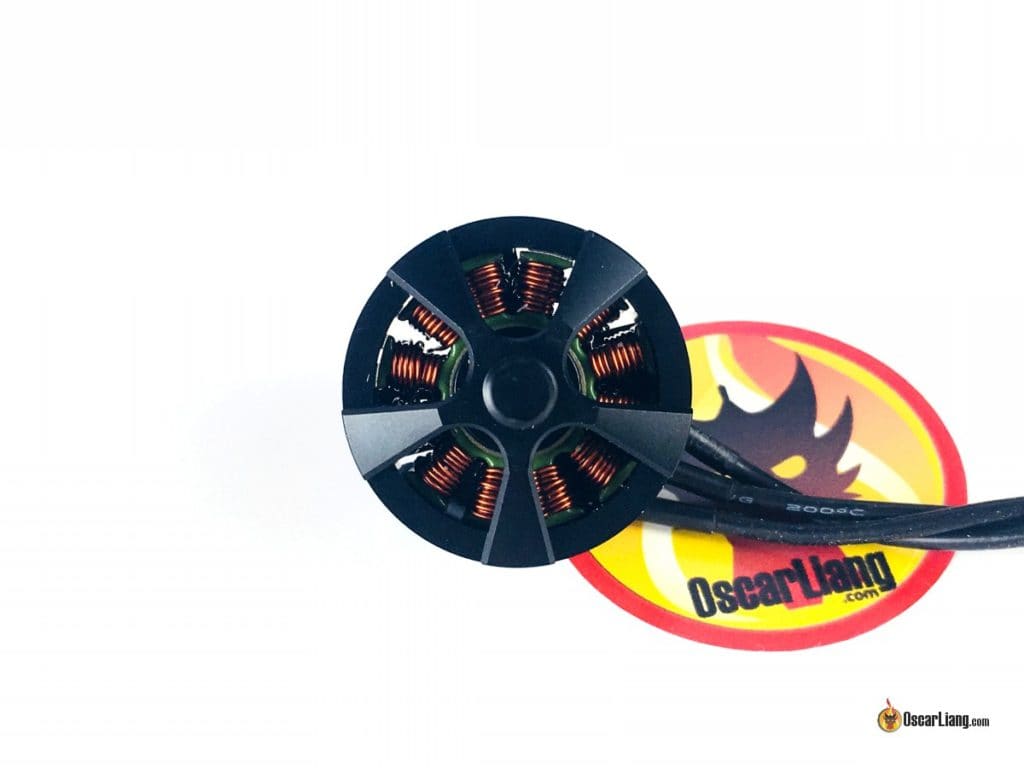 The R3 2206 uses arc magnets for increased magnetic field strength, and single wire windings allow for lower resistance and higher current handling.
It has a "closed bottom" design yet the weight of the motor is only 26g which is generally considered a light weight motor in the 2206 class.
The airgap is not as tight as some other motors I've looked at from Brotherhobby, and the motor spins really smoothly by hand. I think this will allow for a smoother and less amp-hungry motor.
My plan is to power the R3 2206 1720KV motors on 6S LiPo batteries and pair them with low pitch 5″ props such as 5040×3. This should achieve similar theoretical RPM and power to a 2600KV motor on 4S.
The benefit of a 6S mini quad setup is increased efficiency and power compared to 4S setup due to the lower current draw. Agility is also improved because motor can change RPM faster because of the higher voltage and less voltage sag.
Further Reading:
Build log using these motors.
Just beware that the 6mm screws might be a bit too short for 4mm arms, but if you use thread locker, and use all 4 screws you should be fine.