The Runcam Split 2 has addressed many minor issues from the first version, which has been extremely popular. In this review we will take a closer look at the improvements and features.
Some of the links on this page are affiliate links. I receive a commission (at no extra cost to you) if you make a purchase after clicking on one of these affiliate links. This helps support the free content for the community on this website. Please read our Affiliate Link Policy for more information.
For those who aren't familiar with this product, basically the Split is a compact HD action camera that is capable of capturing HD footage (1080p@60fps), while it can be used as a low latency FPV camera for flying. It can be stacked on top of your FC, which makes your build cleaner, lighter, and cheaper by merging 2 cameras into 1.
The Split V2 is available at Banggood, GetFPV and Amazon.
Have a look at our guide on how to choose a great HD action camera for quadcopters. Here is my review of the Split V1.
Update: Runcam has released a smaller version – the Split Mini.
Improvements Summary
Takes 5V to 17V input voltage with onboard voltage regulator – Runcam confirmed that they have taken into account of the possible voltage spikes in a mini quad, so it should be relatively safe to use with 4S lipo
"USB reverse current" bug fixed
More reliable SD card slot
JST connector replaced by solder pads (video signal, power, TX & RX serial port)
Comes with GoPro lens by default (RC25G)
WiFi module redesigned for more user friendly connection
Stronger lens/board ribbon cable connector
Better cooling
New microphone
The camera with the main board and heatsink weights 25.4g.
What I reviewed here is just a prototype of the Split V2 camera, so there could still be some minor changes to it, but we can only expect it to get even better.
If you cannot wait you can still purchase the V1 here: http://bit.ly/runcam-split
A closer look at these changes
The biggest improvement of the Split V2 in my opinion is the wide input voltage support of up to 17V. This means you can now power the Split directly by a 2S, 3S or even 4S LiPo battery, no more worrying about additional BEC and current rating. With the built-in voltage regulator circuit it also fixed the "reverse current" bug that might happen when connecting the power and USB cable at the same time.
At first glance, I noticed a piece of metal that is added on top of the Split V2 camera. I was told this is for two purposes:
Holds the SD card in place
Acts as a heat-sink for better cooling
The Split V2 camera has gone back to the traditional "push ejection" SD card slot. To remove the SD card you just need to lift the piece of metal that is preventing the card from flying away, and push the SD card to eject it. This is way more reliable than the previous design IMO.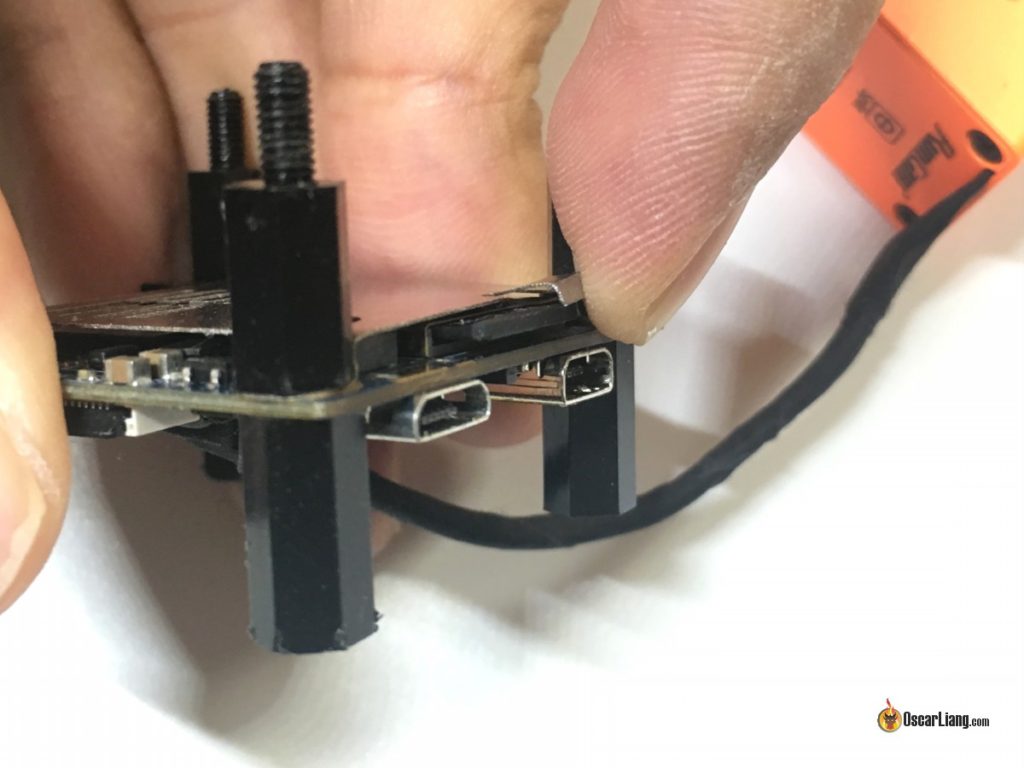 This piece of metal is held in place by the 4 standoff's, and it is removable. Runcam is also considering adding damping (possibly O-rings) to the four screws and hoping it can reduce the impacts to the board in crashes.
I am very excited to see that they've changed the WiFi module design, and use a Mini HDMI connector so you can plug the BT module in horizontally. Previously it was nearly impossible to use the WiFi module after you install the Split inside the frame, as the WiFi module has to be plugged in vertically.
I personally don't think the WiFi module is actually that useful, apart from allowing users to preview what is being filmed. All the settings can be changed in the OSD anyway (and hopefully through FC/Betaflight too in the near future), so I asked them if they could maybe remove it and make it cheaper and smaller.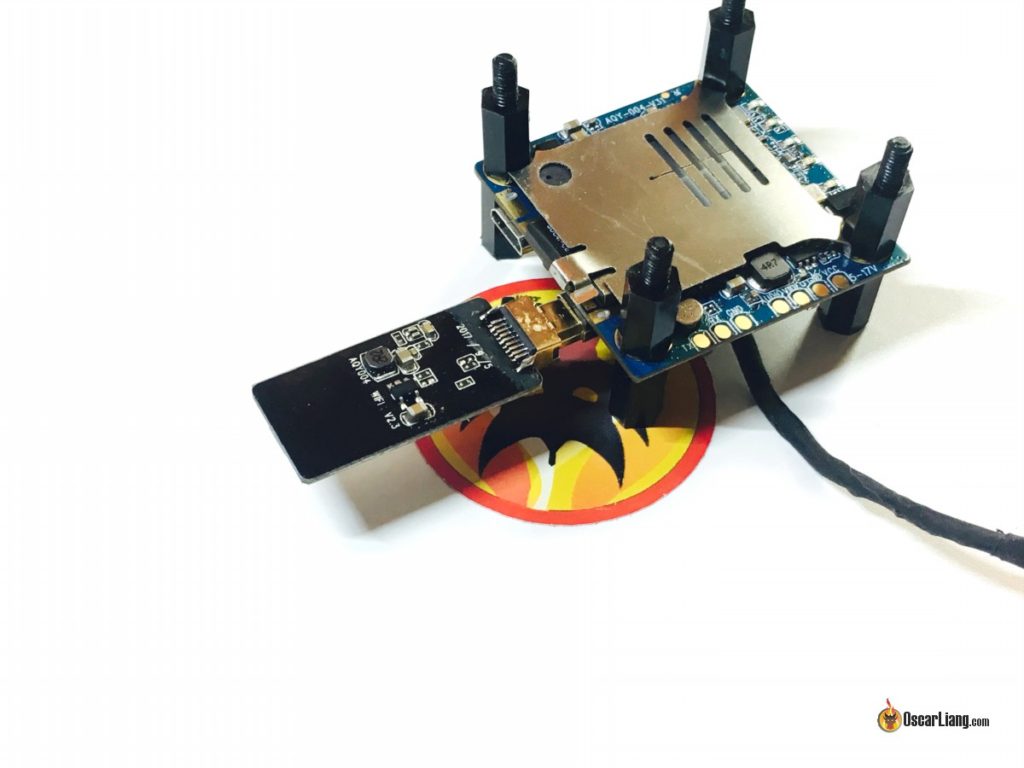 Not everyone is going to like the new solder pads, but I prefer solder pads over JST connectors. Whoever is using the Split must also build their own quad and has access to a soldering iron right? Soldered connection is much stronger and more reliable, and you can connect as many wires as you need.
Lastly, we were told that every Runcam Split V2 will come with the GoPro lens (RC25G) as the stock lens, which is a good move IMO because I prefer the colour and image much more than the original lens. (check out my comparison testing in my Split V1 review)
Some close-up's of the PCB:
Latency
Same as the V1.
Testing
So far we have gone through all the hardware changes, the next part of our review will be looking at the image quality. I will be comparing the Split V1 and the Split v2, stay tuned.