Tattu has just released their new 30A ESC for the BLHeli_S firmware. Maybe a bit late to the game, as BLHeli_32 has already came out a few months ago.
Some of the links on this page are affiliate links. I receive a commission (at no extra cost to you) if you make a purchase after clicking on one of these affiliate links. This helps support the free content for the community on this website. Please read our Affiliate Link Policy for more information.
Tattu is well known for their Mini Quad LiPo batteries (we previously reviewed their 4S 75C 1550mah), and they are now expanding into the ESC market with their 30A BLHeli_S ESC.
To learn more about how to choose ESC, check out our ESC guide.
So here is an overview of the ESC's, I will put them on a quad and test them on a later date and let you guys know how they perform :)
The Tattu 30A ESC's come as a set of 4 in a really nice box. Probably the best packaging I have seen in ESC's. They are sold at US$68 a set. They are also sold individually at $17 each.
These ESC's are available at Tattu's website: http://www.genstattu.com/ta-esc-30a-blheli-s.html
Spec
Current: 30A (40A burst)
Support LiPo: 2S – 5S
Weight: 6.5g (3.5g without wires)
Size: 26 x 14.5 x 6mm
Firmware: A_H_20
ESC Protocols: DShot600, 300, 150, Multishot, Oneshot
Power wire: 18AWG, 10cm (silicone wire)
Signal wire: 15cm with servo connector (silicone wire)
Size of the Tattu 30A ESC is between the Sunnysky R30 and DYS XSD 30A.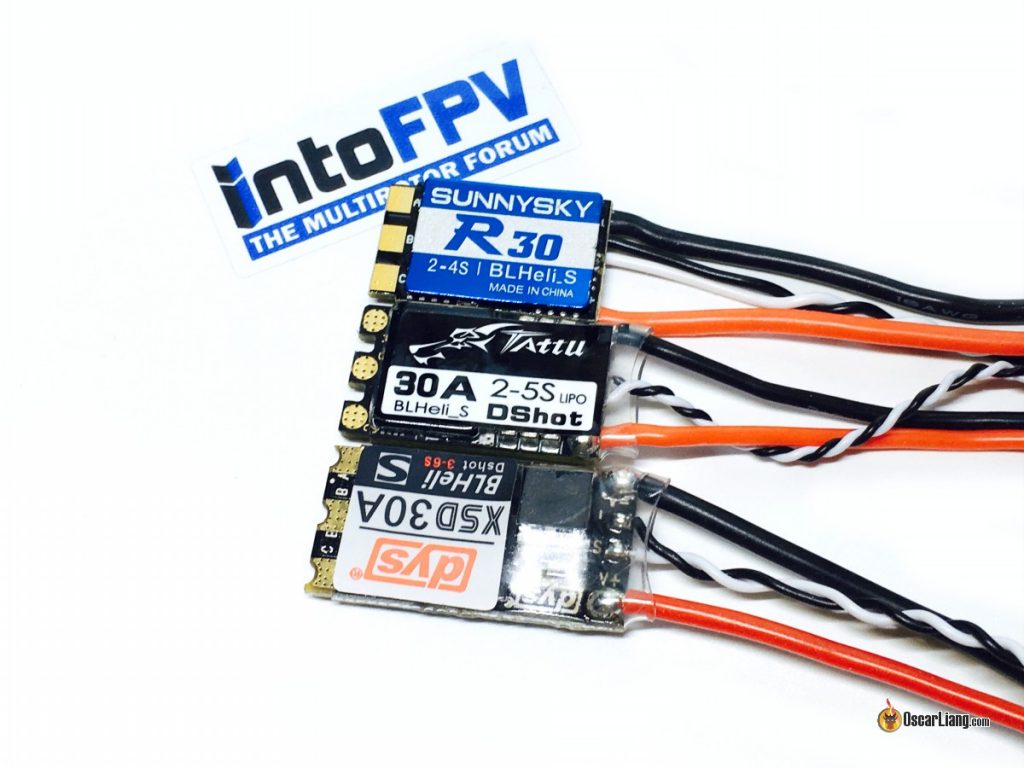 There is a heatsink on top of the FET's.
Performance Testing
I used these ESC on this GEPRC LSX5 build.