Raspberry Pi Gaming Console
Raspberry Pi is cheap and full of possibilities. There are many fun exciting projects that people have done on the Raspberry Pi, one of them I found really creative is turning the Raspberry Pi into gaming console.
Some of the links on this page are affiliate links. I receive a commission (at no extra cost to you) if you make a purchase after clicking on one of these affiliate links. This helps support the free content for the community on this website. Please read our Affiliate Link Policy for more information.
Many classic gaming console have been made by clever raspbery pi users. I have made a list of these interesting  projects I found on the internet. Let me know if I am missing any awesome projects in this post.
Arcade Game Cabinet
The Picade is a self-assembly arcade cabinet started won funding on Kickstarter.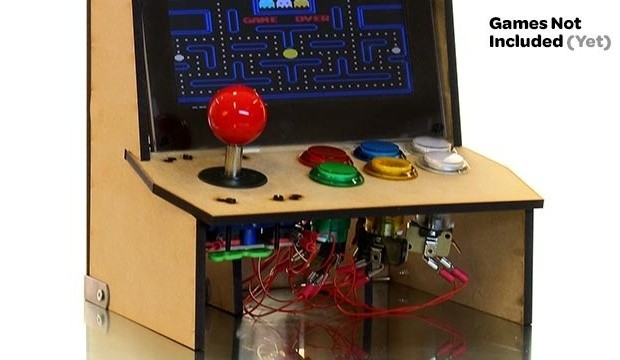 The Picade is currently at the prototype stage and needs funding from Kickstarter to improve the manufacturing process and to develop a custom printed circuit board.
PORTABLE GAMING CONSOLE
Ben Heckendorn of The Ben Heck Show take us through how he built a portable gaming console powered by a raspberry pi. In his show, you will be shown how to turn this Linux-running portable computer into a GameBoy looking portable game console. You can check out his videos.
Raspberry Pi Game Boy
This project was done by a Raspberry Pi Forum user, he calls this game console the GamePi.
The parts he used are
2S LiPo 1300maH (7.4V) with a 78S05 voltage regulator
Display: 3,5″ LCD
More detail can be found here.
Tiny Video Game Cabinet
The brilliant gaming arcade has a tiny 128×32 white OLED to display, which looks awesome.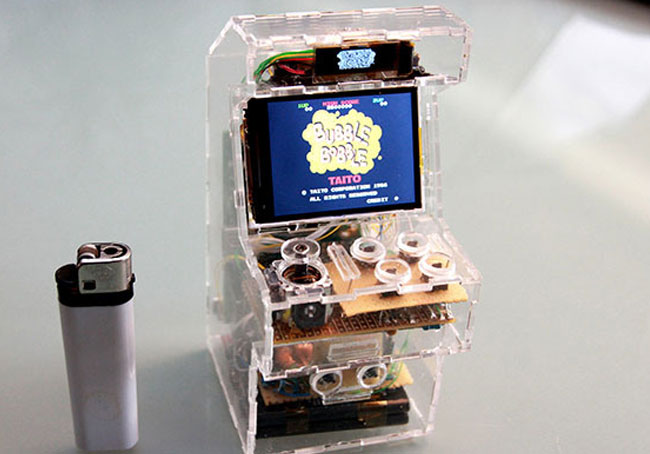 To make his gaming cabinet portable, the author had to use his old cell phone batteries with a self designed charging circuit. When the power supply is connected to 5V, the batteries are charged.
Fore more info you can found out here.