Here is how to update bootloader in the Taranis in a few easy steps. The first thing you want to do is to check what bootloader version you have.
Some of the links on this page are affiliate links. I receive a commission (at no extra cost to you) if you make a purchase after clicking on one of these affiliate links. This helps support the free content for the community on this website. Please read our Affiliate Link Policy for more information.
You might still be able to use and update OpenTX without updating the bootloader, and you probably wouldn't notice any difference. But for some Taranis with really old bootloader version it's necessary to update it, otherwise you could run into errors when doing things like flashing your receivers for examples through the Taranis.
How to Check Bootloader Version
Enter bootloader mode.
For the X9D (plus) you need to press both horizontal trims inwards while powering on the TX (slide power button upward):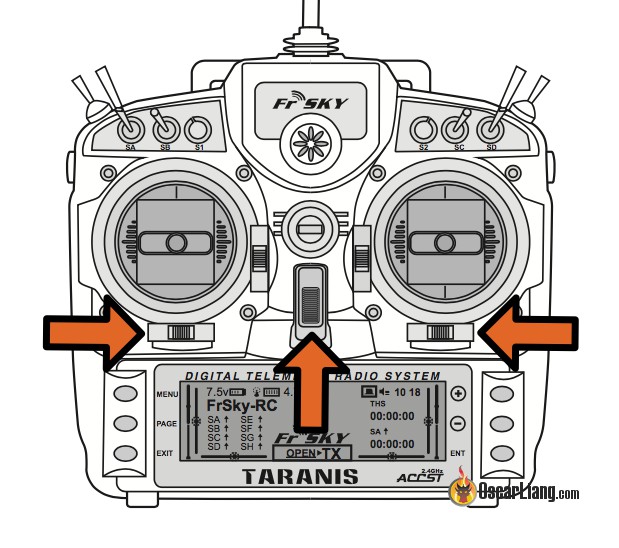 For the Q X7 you need to press both horizontal trims inwards first, then power on the TX.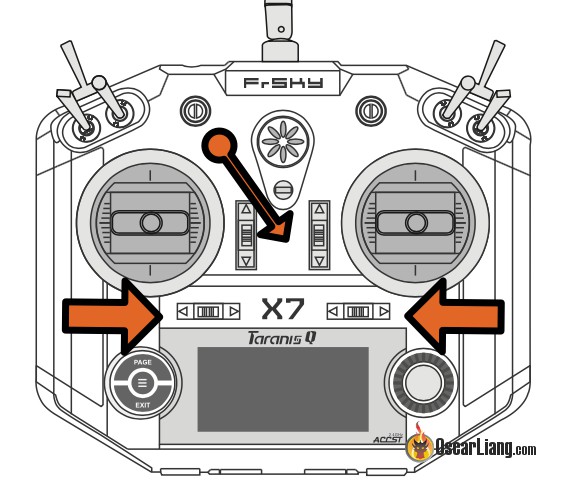 For the X-Lite, you need to hold down the trim button at the center (make sure all 4 trims are pressed), then power on the TX.
Once the Taranis is in bootloader mode, the version number is displayed on top.
How to Update Taranis Bootloader
Take the OpenTX firmware you will be flashing to your Taranis, and put it in the EEPROM folder in the Taranis SD card, rename it to something less than 9 characters, e.g. opentx223.
Get into the SD card folder in the Taranis, find the file we just placed there in the EEPROM folder.
Hold down the Enter button and select Flash bootloader. That's it!
Now go to the bootloader mode and verify.