Let's check out the XD Stealth 150 Mini Quad frame from XpertDrone. This is probably the smallest frame I have seen that supports 4″ propellers!
Some of the links on this page are affiliate links. I receive a commission (at no extra cost to you) if you make a purchase after clicking on one of these affiliate links. This helps support the free content for the community on this website. Please read our Affiliate Link Policy for more information.
Get your XD Stealth 150 Frame from XpertDrone.
This is just a overview of the mini quad frame, I will start my build shortly after the new year and update my progress in another post.
The frame includes:
Carbon fibre top plate
3D printed bottom plate
3D printed side walls
3D printed FPV camera mounting
7 Aluminium standoffs
Bolts
Carbon fibre top plate is 3mm thick and great quality. The carbon fibre top plate alone weights 34g, and the whole frame weights around 70g. I will try to build this frame as light as possible, so i won't be using the side wall provided.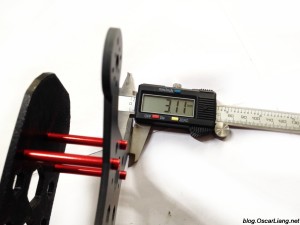 Another thing is if they replace the 3D printed bottom plate with a light weight carbon fibre, and use nylon standoffs I reckon the weight of this frame can get under 55g.
Frame assembly is really straight forward, and it's looking kind of cute :)
Motor to motor distance is exactly 150mm.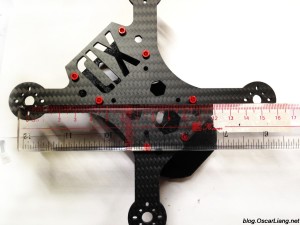 Here are pictures from XpertDrone showing one of their builds with the XD Stealth 150 frame.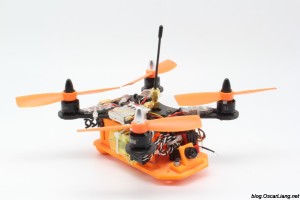 Great features of the XD Stealth 150
Simple design and easy assembly.
A lot smaller than the 180 running the same setup.
Despite the smaller size frame, you actually get more space to put your electronics on this one due to the design. Hopefully we won't run into the same awkward situation on a normal 180 mini quad with tight spaces.
Light weight (only 70g) compared to 180 frames.
Things to improve
camera mount angle not adjustable (fixed at 25 degree), need more tilting angle personally
3D printed bottom plate is a bit heavy, maybe replaced with carbon fibre?
I would personally use Nylon Standoffs rather than Aluminium ones to save weight.
Motor mounts only supports 2mm bolts, i.e. only 1306 and 1806 motors can be used on this frame. For 3mm bolts you need to drill the holes bigger yourself.
If you decided to use the camera mount provided, you need to drill the holes yourself on the 3D printed bottom plate. I wish they would have done that for the users.
Here is a video from XpertDrone going through their frame package, and explaining how to put this frame together.
https://www.youtube.com/watch?v=e5YmeZAhymM