The Mamba T40 ESC from Diatone might have ordinary specification on paper, but they look pretty damn cool and designed for some very specific builds. Let's check out these interesting ESC's!
Some of the links on this page are affiliate links. I receive a commission (at no extra cost to you) if you make a purchase after clicking on one of these affiliate links. This helps support the free content for the community on this website. Please read our Affiliate Link Policy for more information.
You can get the Diatone Mamba T40 ESC's from:
Check out our Mini Quad ESC buyer's guide to learn more.
What's in the package?
The Mamba T40 ESC comes with two 18AWG electrical wires (10cm long) and two pieces of heatshrink in the package.
The spec is nothing fancy and pretty basic.
The ESC weighs 4.3g each, considerably lighter than the advertised 6g.
It runs BLHeli_S and supports DShot600 and Multishot. Diatone had to stay with BLHeli_S in this design because of the PCB dimension, the ESC would have been larger if it was designed for BLHeli_32. It's a shame because it's missing from BLHeli_32 features, but it gets the job done I guess.
Having a 40A continuous current rating and 50A burst current (10 seconds), I think is more than enough for majority of the builds out there.
Diatone recommends to only use them on 3S and 4S, but there are bold users already tried them on 5S with success. They had some desync issues on 5S which was resolved by adding a low ESR capacitor to the power of each ESC, such as 330uF 25V.
What's Special about the Mamba T40 ESC?
They are skinny! Perfect for ultralight racing drone builds with skinny arms. The dimension is 10×33×5mm.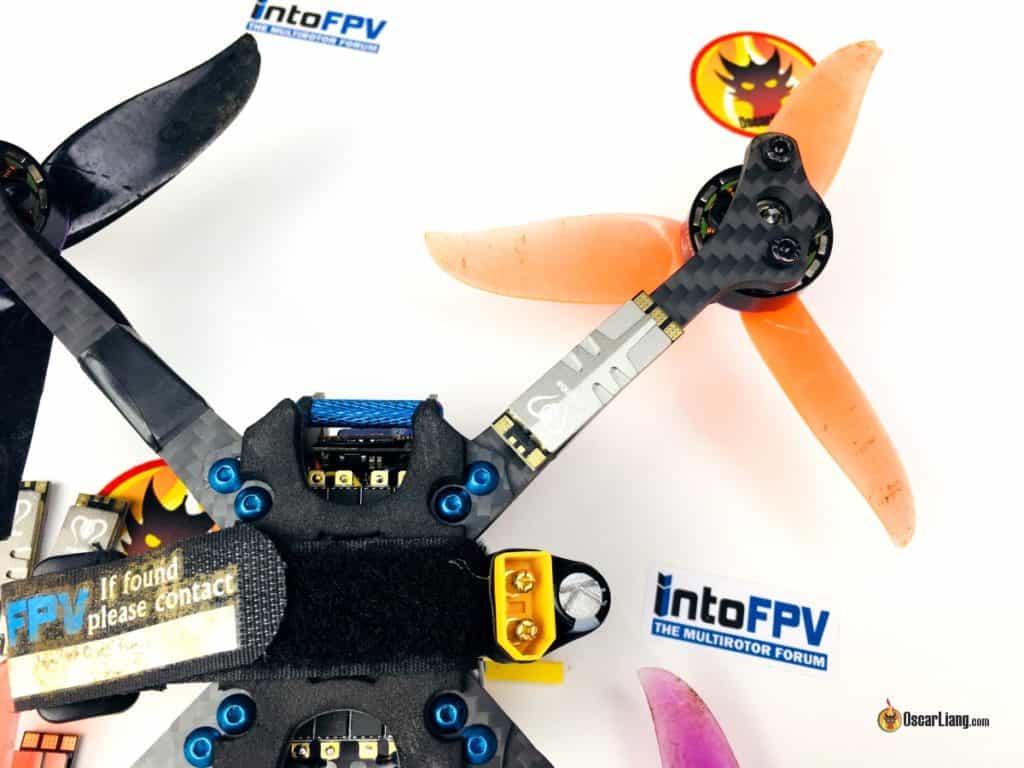 In ultralight builds, we are often limited to 4in1 ESC's, because the arms are too narrow for standard separate ESC's. 4in1 ESC's are great but they aren't perfect.
First of all, you might not have enough room in the stack for the 4in1 ESC's. Even if you managed to fit it in there, you might struggle to fit other components in the frame. Secondly, it's pretty awkward to use AIO FC with 4in1 ESC's.
The thin shape of the Mamba T40 is a great match for skinny arms! Forget about Race Wire… :D
The metallic-grey heatsink looks awesome and keeps your ESC cool, it also protects the ESC from prop strike (propeller can bend in a crash and hit the ESC).
These ESC's are pretty affordable too at only $11-$12 a piece.
One complaint I have is the lack of solder pad label… Not sure why they didn't label positive, negative for power, and signal.
The heatsink is sticked to the FET's on the ESC by some sort of glue, it's impossible to remove. Despite having the heatsink, Diatone still managed to keep the weight down at an acceptable level.
I will put them on a quad and find out about their performance  as soon as I have time.