Various reports of the CCD sensor got ripped from the circuit board on the Runcam Swift FPV cameras. We will have a look at how to increase its robustness.
We have heard incidences where the Swift FPV camera being fragile and doesn't hold up to crashes. It turns out that, inside of some cameras there is just a tiny bit of gap between the case and the PCB, which might allow the PCB to move around. In a crash the impact and vibration cause some of the components to fall off, i.e. the crystal and the CCD imaging sensor.
You can find the CCD sensor on the other side of the board, and the legs of the component are soldered down to the PCB on some very tiny pads. You will also find the silver cylinder object which is called the crystal floating around with no support.
Update (28/06/2016) – In fact since I posted this article, several people told me they were having this problem on some other cameras as well including the HS1177, so this is not only limited to the Swift.
Update (07/08/2016) – Runcam has fixed the issue by adding glue on the crystal and a foam on the back of the PCB, in all future batches.
Featured image (on top) taken by Thomas Frost from MI FB Group, showing the CCD sensor got ripped from the PCB after some crashes.
The following are solutions to this, but be aware that these fixes can only reduce the chance of damaging your camera, but any camera can break in a big crash.
Hot Glue the Crystal
Simply put a blob of hot glue under the Crystal to hold it and prevents any vibrations.
Not the prettiest example here, I probably used too much glue :-p But be careful not use too much glue, otherwise you might be unable to fit the PCB back in the camera case.
Secure the CCD Sensor
Another weak point is the CCD sensor unit, it doesn't have much protection against impact, only held in place by the tiny legs that are soldered on the PCB. In a crash it will put stress on those solder joints, and eventually it can get ripped off the pins. One fix is to use epoxy glue to secure those legs on the PCB. RCModelReview did a good job with this:
Foam on the back
A quick and easy solution suggested by Runcam is to put a small piece of anti-vibration foam on the back on the PCB, to stop the board from moving or vibrating during flight or crashing.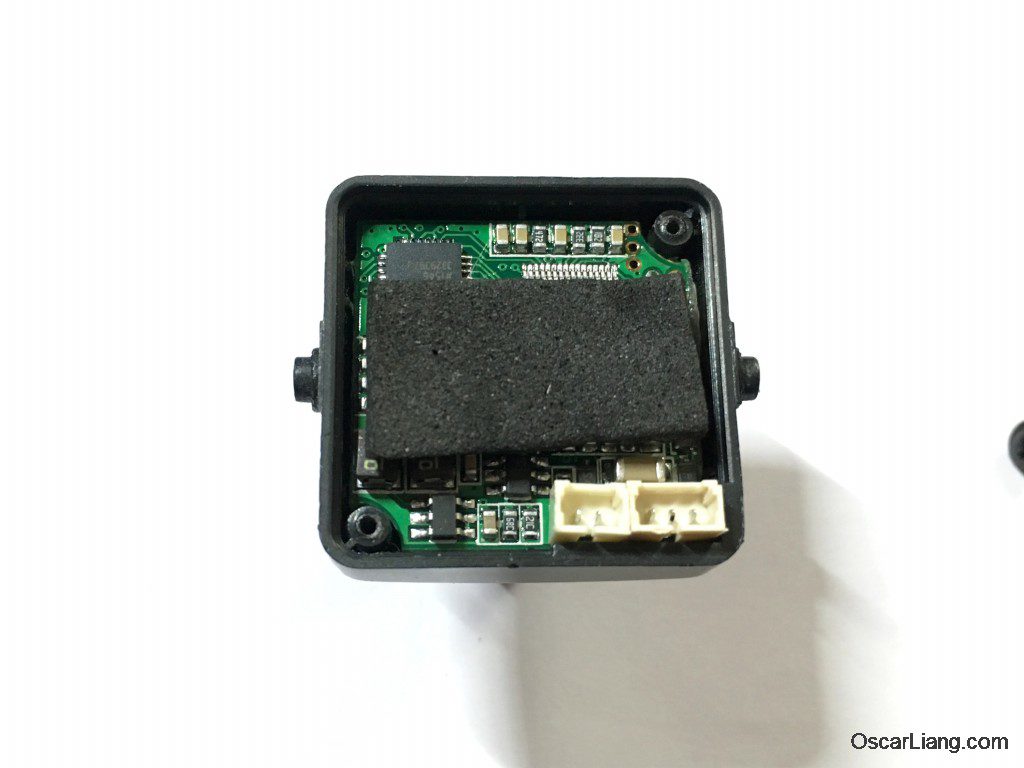 You can choose to do any or all of the above protection methods.