Adding apps on a page is very simple. Calendar is just a form of App in Sharepoint, so it works exactly the same. I will show you how to add a calendar on a page as an example here.]
Go to the page you want to work with, and go to Page, and click "Edit".
Go to "Insert" tab, and select "Web part". You are offered many apps available, choose the one you want to add. I just created a calendar called "my-calendar", so I am going to add that one.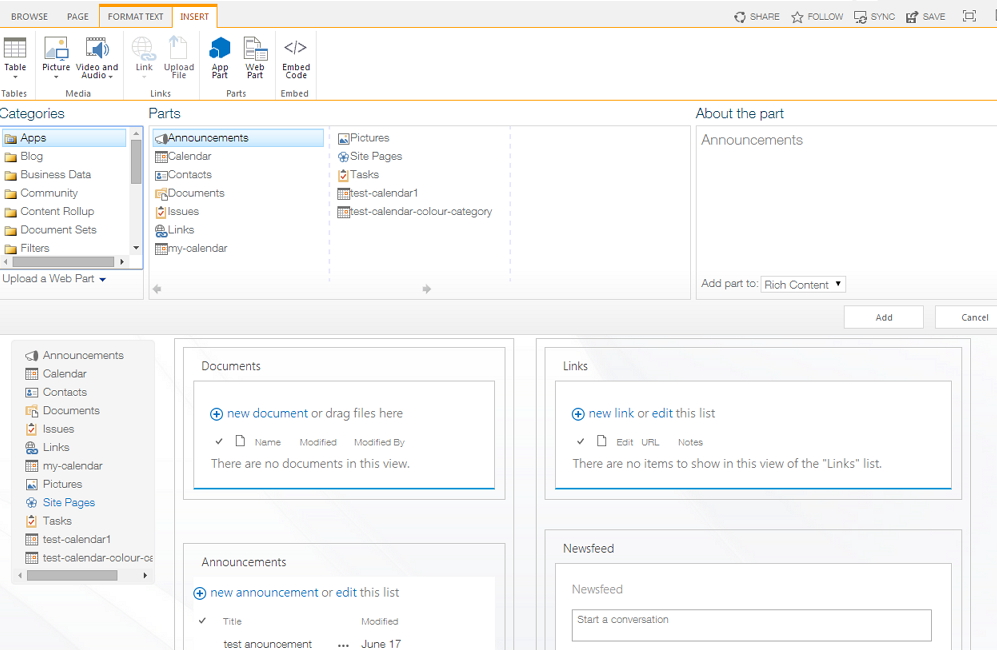 Once I click save button, the calendar should now appear on my front page. Simple.