3D cameras for FPV have been with us for a while but the technology doesn't seem to have stuck with people yet. Sure, 3D technology is getting popular with movies, so why aren't people using it for 3D FPV flying?
Some of the links on this page are affiliate links. I receive a commission (at no extra cost to you) if you make a purchase after clicking on one of these affiliate links. This helps support the free content for the community on this website. Please read our Affiliate Link Policy for more information.
First impressions
This article is written by SeekNDFPV (Carlos):
Before acquiring my first 3D FPV camera I thought that it wouldn't be anything more then a gimmick. The kind of things that you would only use once, fun the first time and a little bit different until you get bored with it, and you toss it aside like an old pair of ripped boxers you can't use anymore, because your girlfriend is making fun of you all the time.
I can tell you that on my very first try my world was rocked by the Blackbird V2. This is like nothing like I've ever experimented before (except that time with the LSD).
When flying in the woods, the forest just opens up and suddenly there is an endless option of paths you can take that aren't no where near the floor where we all normally fly.
The 3D gives you amazing depth perception which in turn gives you the confidence of a 18 year boy old asking 2 girls out for prom at the same time, and you will feel like one of those blue cats from Avatar jumping from branch to branch like there is no tomorrow.
The two best options out there seem to be the NerdCam3D and the Blackbird V2. Both can be purchased from GetFPV for almost the same price.
Technical stuff
I have the blackbird v2 version and the image is shown side by side (but can be changed to interlace or even in 2D by connecting individually to each camera signal.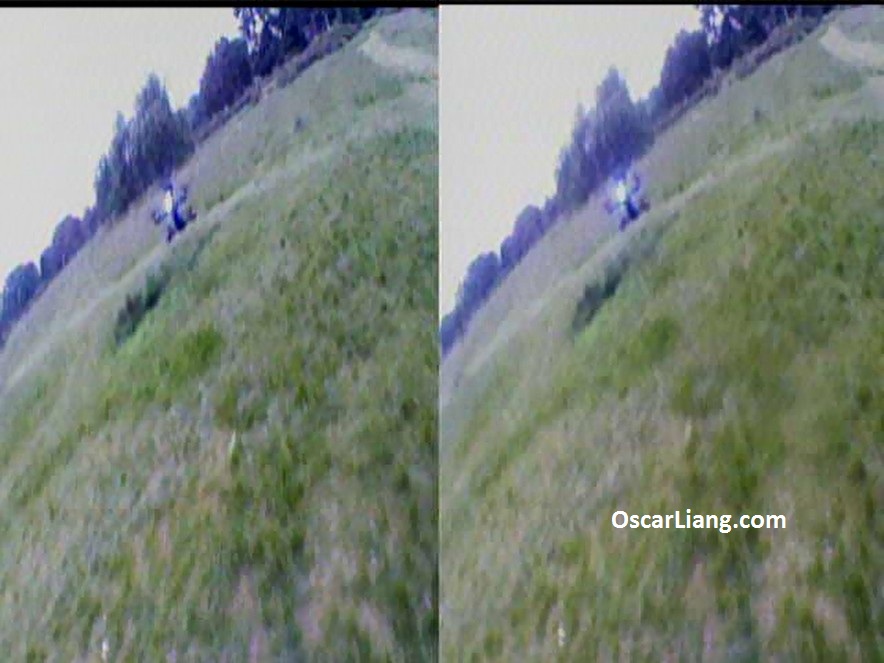 The main difference from other 3D systems (like the Skyzone 3D goggles/camera **) is that you only have 1 signal channel connection to the camera like any other FPV camera you use normally, meaning that you only need one VTX (which ever you use normally).
Apparently there is also an option to clip on a specific VTX right in front of the camera. This made by the same people that created the cameras but unfortunately I have not tested this yet.
Aside from that, you will need a fair bit of space to plant this camera. I'm using a 250 ZMR frame which has more than enough space to put the camera up front and run 5″ triblade props comfortably with plenty of clearance.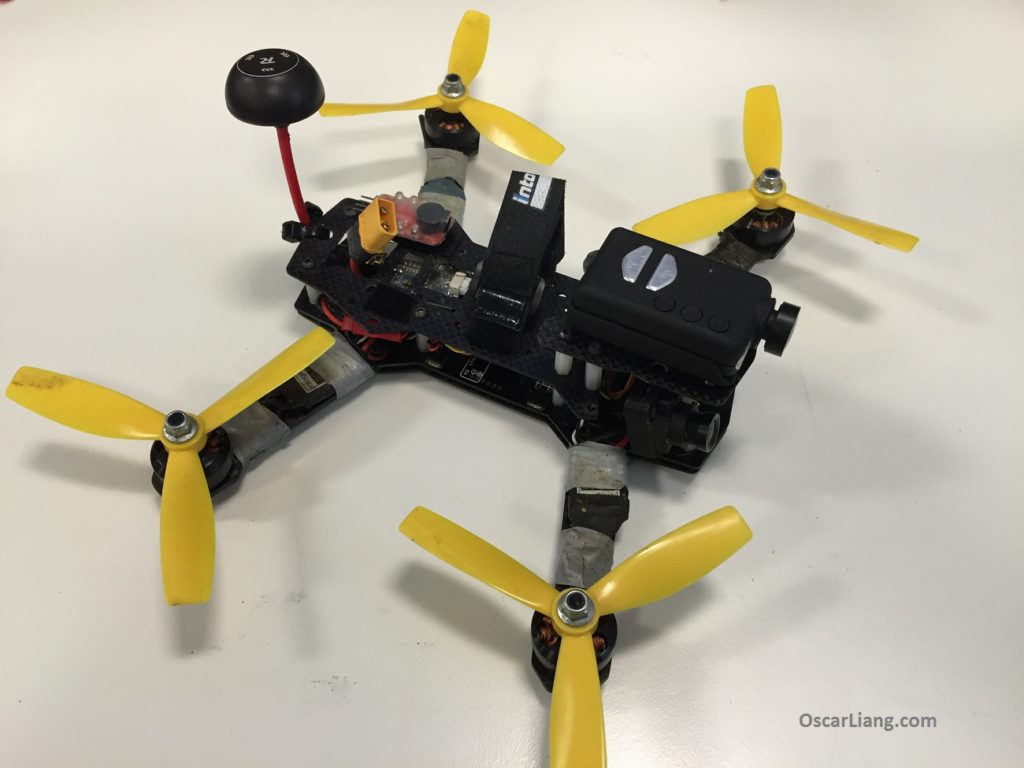 The mount itself is the one that can be a bit tricky but with a bit of imagination you can secure it to the frame.
**The Skyzone 3D system uses two VTX channels from the two cameras to create the 3D image in the Skyzone goggles.
Final thoughts
So again, why aren't more people using this?
I think primarily it has to do with the price tag per camera ($180 dollars is a bit steep) and also by the lack of :
Equipment that allows you to see the 3D flight (Fatshark Dominator V3 or HD aren't cheap)
Equipment that allows OTHERS to see your 3D flight afterwards. Sure, you can connect your 3D goggles to your PC or use google cardboard but if you don't have any of these can people really be bothered to get them just to watch a 3D video?
Meanwhile I'm a happy bunny flying my 3D quad in places that I never thought possible.
3D FPV helps so much with space awareness that it becomes a trivial thing to fly inside/on top/under any thing you set your mind to.
Comment from Stephen Wright
I have also tried this but my experience wasn't totally positive. That was also due to difficulty with blurring in Fatshark HD2 I bought to use with.
The effect is really cool. The problem is the reduction by half of the resolution in order to send the signal down the one vtx channel. On one hand you would be amazed how much more confidence you have around obstacles in 3d. However I could not really see more than 20-30 yards ahead due to reduce resolution.
I will return to 3d when someone like Connex does it digitally in HD. Then it will be epic. For now its fun to try in specific circumstances like in a wooded area. If you have appropriate goggles give it a try but don't expect it to replace the HS1177.
The developer Igor is cool and I had no problems dealing with him. He has a Facebook group 3D FPV Cams where you can ask questions. He even has a simple DIY 3d goggle solution.
Author : SeekND FPV Join us as a guest writer and help move the hobby forward.