LiPo battery balance connector often get damaged by spinning propellers and I will show you how to fix it. It's extremely dangerous to use LiPo with a broken balance connector as it can short itself easily and cause fire.
Some of the links on this page are affiliate links. I receive a commission (at no extra cost to you) if you make a purchase after clicking on one of these affiliate links. This helps support the free content for the community on this website. Please read our Affiliate Link Policy for more information.
What's Balance Lead For?
The balance connector allows voltage checking of each cell in a LiPo battery and safe balance charging. For more info about LiPo battery, check out my tutorial.
Here are examples of a 4S and a 2S LiPo batteries, how the balance lead is connected to each cell.
What to Do with Damaged Balance Lead?
If you have a damaged balance connector, you should first check the voltages of all the cells and make sure they are within safe range. A broken balance connector could get shorted and over-discharged. In which case you should decide whether you want to fix it, or just dispose it.
Here is how to dispose a LiPo battery safely.
If there is no sign of physical damage to the rest of the pack, and all the cells are fine, you can then proceed to fix or replace the broken balance connector.
Buy New Balance Connectors
If you've ever retired old LiPo, you should keep their balance leads and they are handy replacements. But if you don't you can just buy some brand new ones:
How to Replace Damaged Balance Plug
All you need to do is to start with the lowest wire (ground – usually black), cut it, strip it, and insulate with some electrical tape. Work your way up to the highest wire. DO NOT cut more than one wire at a time!
Solder the wires to the new balance connector ONE WIRE at a time, and put heatshrink on before moving to the next wire to prevent electrical shorts.
If you ever get confused about which wire/cell you are working on, just check with a multimeter. Put the multimeter on DC Volts, put one probe at the black wire (negative) in the XT60 discharge lead, and the other probe at the wire you are working on. Each wire in the balance lead will give you a different voltage reading.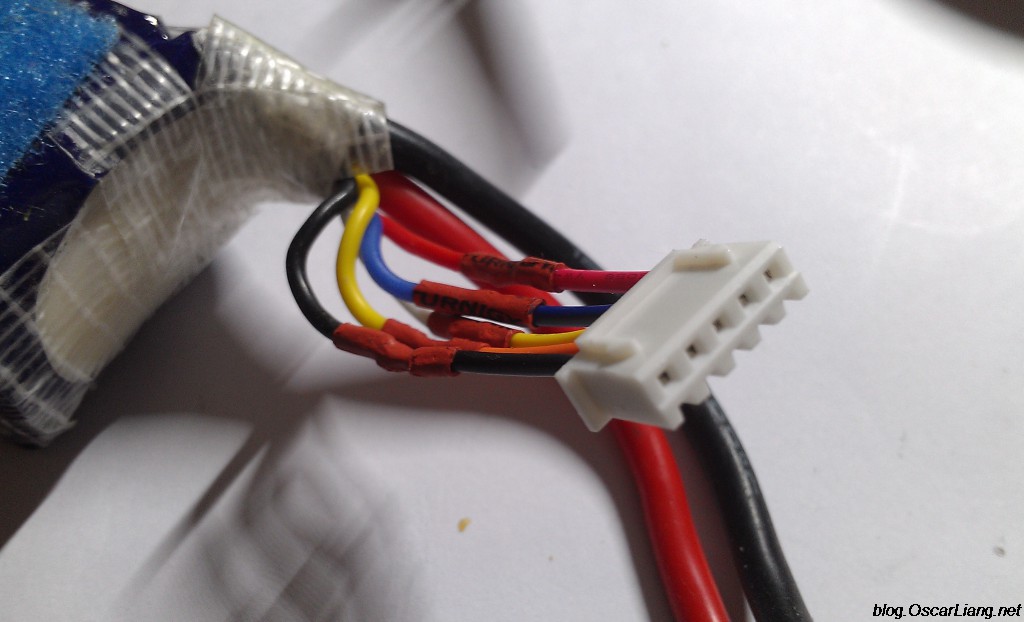 Balance Connector Protector
These "LiPo balance connector savers" provides some protection to your balance plug, but they are not indestructible just so you know.
The exposed bit can still get damaged in some situations, but certainly better than without it.
Edit History
Apr 2015 – Article Created
Sep 2018 – Updated