Very annoyingly the Foxeer and Caddx FPV cameras don't have a OSD ground pin. Especially the cable that comes with it have male connectors on both ends making it nearly useless for me. In order to use the camera and play with the settings at the same time, I had to make a DIY cable that breaks out the OSD signal and GND.
Some of the links on this page are affiliate links. I receive a commission (at no extra cost to you) if you make a purchase after clicking on one of these affiliate links. This helps support the free content for the community on this website. Please read our Affiliate Link Policy for more information.
Further Reading:
A few people have asked me about the work-around. It's actually a really simple cable I am not sure what wasn't clear so I decided to make a quick post about it.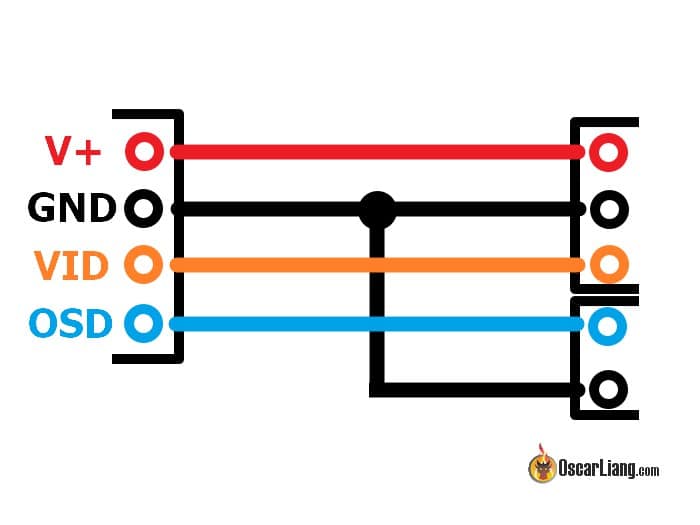 This is similar to the cable that comes with any Foxeer or Caddx FPV cameras. I simply replace the connectors on the output side to a 3-pin female connector for the video signal, and use a 2-pin femail connector for the OSD signal.
Where to get these connectors?
If you have bought enough FPV cameras, you probably already have tons of spare cables and connectors laying around. Many Runcam's FPV cameras actually come with cables with both male and female, 2-pin and 3-pin 1mm JST connectors. So Kudos to them!
If you don't have spare, you can try the following places. However I didn't buy from them, it's just the specs on the product pages look correct and they might work.
Foxeer and Caddx, if you are listening, please fix it. I want OSD ground pin, or at least give me a cable that actually works :)