GoPro Session is becoming a popular HD camera to use on mini quads due to its compact size, but it's expensive! Here I have the new Runcam 3 which is designed for FPV and supposed to be much cheaper yet maintains the same form factor.
Some of the links on this page are affiliate links. I receive a commission (at no extra cost to you) if you make a purchase after clicking on one of these affiliate links. This helps support the free content for the community on this website. Please read our Affiliate Link Policy for more information.
Update (27 Aug 2018): Runcam has released a new version – Runcam 3S Camera!
Make sure to check out our guide on how to choose a great HD camera for mini quad.
In this initial review we will compare the appearance, features, and performance of the two cameras.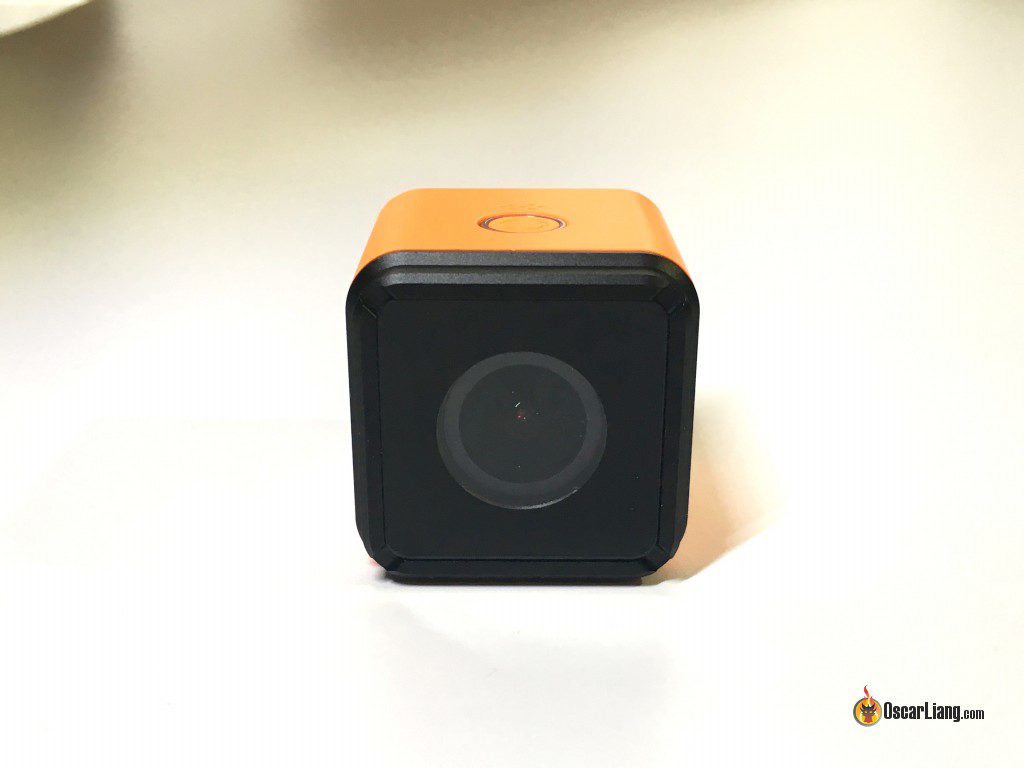 Appearance
Housing and Dimension
The Runcam still maintains the iconic bright orange colour. Many prefer orange colour because it's easier to spot on the ground when crashed.
In terms of dimension, the Runcam 3 is nearly identical to the Session, both have width and height of 38mm. However the Runcam 3 is 1.5mm longer in length.
Also it's worth noticing that on the Session 5, the 4 edges of the housing are a bit more rounded than the Runcam 3, making the Runcam incompatible with the mounting frame that comes with the Session.
The Session 5 has rubber housing while the Runcam 3 is made of hard plastic.
Button
There are 2 buttons on this camera, a shutter button (located on top), and a mode button (located on the back).
Mic
There are 2 microphones on the camera (located on top and back), and they are optimized to minimize wind noise.
USB Port
It uses Micro USB cable.
SD card slot
SD card slot is protected by a rubber lid so your SD is not going to pop out in crashes.
Silicone Mount
It comes with a silicone mount that is designed to be mounted on top of your mini quad. It also fits the session perfectly.
When using the rubber mount, It's recommended to use a strap to hold the camera in place. Therefore you also don't have to worry about dirt getting into the USB port, or SD card popping out (even there is already a rubber lid).
Features and Spec
Runcam 3
Session 5
Price
$99
$300
Weight
66g
72.5g
Dimension
38x38x37.5mm
38x38x36mm
Video Resolution
1080p 60fps
720p 120fps
4K 30fps
2.7K 48fps
1080p 90fps
720p 120fps
Video File Format
.MOV
.MP4
Video Max Bitrate
30Mbps
30Mbps
45Mbps(protune)
Still Photo
2MP
10MP
Recording Time
85 mins @1080p60fps
90 mins @1080p60fps
USB Port
Micro USB
USB-C
Superview
No
Yes
Video Out for FPV
Yes
No
Water Proof
No
Yes
Image Stabilization
No
Yes
Voice Control
No
Yes
Smart Phone APP
Yes
Yes
Since the Runcam 3 is designed for FPV, Waterproof and Digital Image Stabilization aren't really that a big deal IMO.
The Runcam 3 also has one of the lowest latency in video out mode, making it a great camera for FPV live feed while recording HD footage.
Image Quality
WDR is awesome on this camera. I didn't even change any settings and it worked pretty well in many extreme situations such as pointing directly to the Sun or coming out of a dark tunnel. In these cases, the GoPro Session 5 just seemed to be either over-exposed or under-exposed.
I am comparing these cameras with their default settings. I am sure the GoPro could have performed better in these tests, but it might require some tweaking on the settings in each environment (white balance, ISO etc).
And for FOV, the Runcam 3 doesn't do Superview. Personally I'm a big fan of GoPro's Superview and I did ask Runcam repeatedly, but it's just not possible at this stage unfortunately. The good news is, under "Wide" the FOV of the Runcam 3 and Session 5 are pretty similar.
Some more tests on a sunny day – this time I have Protune turned on for the GoPro.
Noon.
Evening.
WDR
One of the most important features to the Runcam 3 is the capability of WDR (wide dynamic range), which is optimized for FPV flying. It does make a huge difference when you have both dark and bright spots in one single image!
And Exposure value seems to affect the effectiveness of WDR. So depends on the environment you can fine tune it. It just shows that even with WDR you still need to adjust exposure to get the best possible image, depends on the environment and your preference.
However when WDR is tuned on, the image colour would appear to be a bit colder, kind of green-ish… One solution is to set a different white balance option, instead of using Auto.
Runcam is still working on improving image quality before the release. There are footage samples on the internet from the prototypes, however that might not be exactly how it will look like in the production version. Therefore I will publish footage when they have finished optimizing the image quality. Come back to check on a later date, or join our forum or FB group to receive notifications.
At this stage, I think the Runcam 3 makes a really good beginner HD camera, something you can just put on your quad, go out and fly. The GoPro provides the option to film in Flat Color, which gives the user more flexibility to colour correct in post production, and it's not available in the Runcam 3. If you do a lot of video editing you might find the Session more powerful.
Another big consideration is the WDR, which is a great feature IMO and there is nothing like it on the market.
Footage Comparison
I am comparing the Runcam3 with Session5 with Superview and Protune on, because that's what most people would be using on the GoPro, putting these images side by side would give a better impression what true differences there are.
It's quite clearly GoPro has a much larger FOV, which is important for some people. But image quality wise, the Runcam 3 is so close to the Session 5, it's even better in some high-light-contrast situations if you look closer. The image colour of the Runcam looks realistic and not over-saturated.
Please note that all footage is raw, only edit was the trimming.
Audio Quality Test
Audio test is included in the end of last video.
GoPro has a crispier and loader audio. But if you were using it for FPV, all you could hear is prop/motor noise anyway so that might not be a huge problem.
Video out Latency Test
Coming soon…
The Runcam 3 supports video out that allows you to use it for FPV real-time camera. On the GoPro 5, they have change the connector and I believe they have replaced AV output with HDMI video output, which is no longer compatible with the analogue video transmitter we use for FPV.
I was told latency of the Runcam 3 can match (or even better than) the Runcam 2, which only has about 40ms-50ms.
I will test the video latency of Runcam 3 with FPV cameras, just waiting for the video out cable…
No Dashcam?!
It's worth pointing out that in the manual it says this:
Never use Runcam3 as a dashcam, this may damage the camera battery and create a safety hazard.
I was told by the camera manufacturer, due to the design of the enclosed housing, cooling has been a challenge, and I should avoid using the camera without good airflow. So the Runcam 3 is created for FPV use mainly!
What Are The Advantage of the Session 5?
I only bought the Session 5 a few days ago, so I am totally new to it. But I will try to update what I find as I learn more.
LCD Screen
Firstly I really like the little built-in LCD screen on the Session, that allows you to change settings right on the camera. With the Runcam 3 you will have to use a Smart Phone to do so. But saying that, I really don't see myself changing settings on the Runcam once I have it tuned to my liking.
Features
Other features like Digital Stabilization, Voice Control, are sometimes useful like taking on a holiday trip. But if you are strictly using it for FPV then these are not that a big deal. Waterproof is actually a more important feature for me, there are times we fly over water or snow… :)
Warranty
In some countries (e.g. US and UK), GoPro warranty is available for some $20/year, which covers physical damage. Some might prefer the Gopro for this reason only! But I believe these insurance doesn't cover camera lost, which means if you had a fly away, or if you had a cliff dive and lost the camera, then you are not covered.
FAQ
Since I posted info on IntoFPV.com, I have been messaged with questions, so I thought I might answer some of the popular ones here:
How to change settings?
There will be an APP available on iOS and Android. Camera can be connected via WIFI.
Smaller FOV?
When comparing the footage, the Runcam 3 does look a little bit smaller in field of view. However when I asked Runcam about this, they explained that the 2 cameras actually have almost the same horizontal FOV, but the vertical FOV of Session 5 is wider maybe that's why.
Does Runcam 3 have Superview?
No, the Runcam 3 cannot do Superview at the moment.
From my understanding, the Superview of Session 5 is achieved by converting screen format from 4:3 to 16:9. But Runcam 3 can only record videos with screen aspect ratio of 16:9.
Release date?
I was told end of Feb 2017. Update: now looking more likely to be March.
Is it possible to change battery between flights?
No, the design doesn't allow battery changing easily. You might have to take the camera apart, which is probably something we won't do in the field.
Is it possible to charge the camera while filming?
Yes, the camera can accept 5V-17V external power (from spec). But it's not recommended by Runcam as it's bad for the battery. Working current is 600mA.
Why no 4K?!
I have 4K on my Gopro, and I barely use it in my filming (whether FPV or non-FPV). The majority of us don't have a 4K monitor to view the 4K footage. At the moment, I believe 99% of us still use 1080p60fps for FPV.
How to update firmware?
Simply download the firmware file (.brn), put it on your SD card, the top directory.
Put the SD card back in your camera, and power it on, the camera LED will start flashing quickly and it will do the rest. Updating should only take 1-2 minutes, and when it finishes it will turn off automatically. You can check the version of the firmware in the Mobile App.
Update 20 March 2017
Silicone mount – Runcam decided not to supply this mount for the camera, as the material is too soft.
Update 04 May 2017
Runcam 3 has been discontinued from the US market, due to possible ornamental design infringement with GoPro session. The camera company will stop sales of the Runcam 3 in the US by 11 of May. It's been confirmed personally by me with Runcam. It's not clear yet at this stage if this will affect other region and countries.
Some orders placed with distributors in the US have been cancelled and refunded. However if you still wish to buy this camera, you can try to purchase directly from Runcam's website or Banggood.
Any Other Questions? Just comment down below.