With high power motors, the flight controller can experience high frequency mechanical noise and leads to vibrations and oscillations in flight. Soft mounting is a way to isolate vibrations from getting to the gyro sensor on our flight controller.
Some of the links on this page are affiliate links. I receive a commission (at no extra cost to you) if you make a purchase after clicking on one of these affiliate links. This helps support the free content for the community on this website. Please read our Affiliate Link Policy for more information.
Check out this list for more mini quad building tips.
What is Soft Mounting
Soft mounting had been a hot topics in 2017 because vibration became a real problem due to more powerful mini quad motors, and faster PID algorithm and Gyro sampling rates.
You can soft mount the flight controller as well as the motors to reduce the amount of mechanical noise from motors getting to the FC/Gyro.
Benefits of Soft Mounting
You can probably get away from soft mounting and still fly fine, but if you ever experience issues such as oscillations and twitching, the first thing we recommend doing is always soft mounting your flight controller or/and your motors.
There are some other benefits of soft mounting FC and motors:
Your quad flies smoother
Allows higher PID tunes, and easier PID tuning
Motors run cooler
Reduces video noise (mechanical vibrations can be translated into electrical noise)
While soft mounting motors and FC helps some really noisy builds, it doesn't cut off all vibration frequencies. Which means if your build isn't noisy with the motors and propellers to begin with, you might not notice much of a difference.
For some gyros, I've found soft mounting is a requirement, otherwise those FC would be impossible to fly. Such as the ICM-20608 IMU, if you see this gyro being used on an FC, you must soft mount the board if you want good performance out of the quad.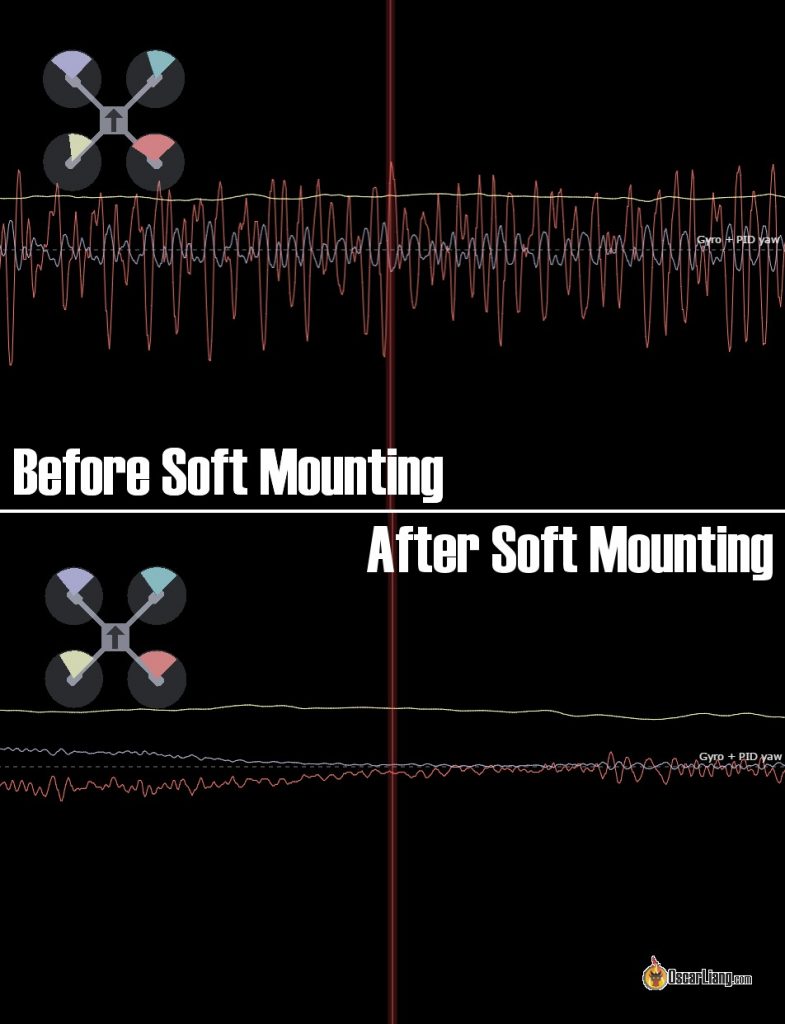 FC Soft mounting
Here are some ideas to soft mount your FC: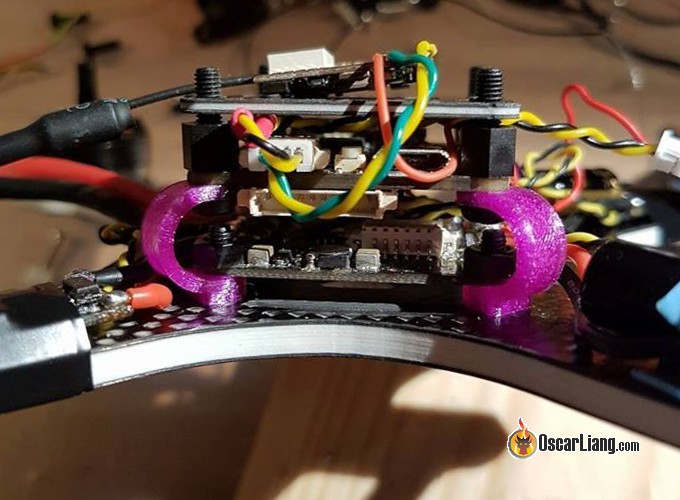 My current favourite option is the anti vibration bobbins. They are easy to get, affordable yet works exactly like nylon standoffs.
O-rings generally aren't the best idea because they are too thin and often are made of harder material that doesn't damp vibrations. Not to mention the screws are still passing vibration through to the flight controller.
Raceflight revolt FC has a good way of isolating vibration using grommets (RF call them "gummies"), but it only works if your board has over-size holes that fit these grommets. At the moment this only works exclusively for their own FC's.
One of the oldest yet effective way is to use double sided foam tape. You could ignore the screws and standoffs, and just stick the FC on the frame. But then you won't be able to stack anything above or under the FC like a PDB or 4in1 ESC.
Apart from soft mounting your FC, make sure there is no other things touching your FC that can transfer vibration from the quad, such as wires or zip ties.
Motor Soft mounting
The source of vibration is the motors because they are the only moving part in a mini quad. Therefore soft mounting could be very effective if you can stop the vibrations right at where they start and getting to the flight controller.
Damping effectiveness can be affected by the mass attached and dampener elasticity. FC's are so light, the damping might not be enough. Damping at the motors might be a better option as they are heavier than an FC.
Update (21/05/2017): After soft mounting motors for a few days I found it too much of a hassle. You can't tighten the motor screws so you have to check them every session or risk screws falling out during flights. Although it could be a more effective way of isolating vibrations than soft mounting FC, the result could varies a lot as you can't control the tightness in the screws to be all the same in the 4 motors.

So i think soft mounting FC is more practical, and I might just do that and not soft mount my motors in the future unless they are really that bad and I have to.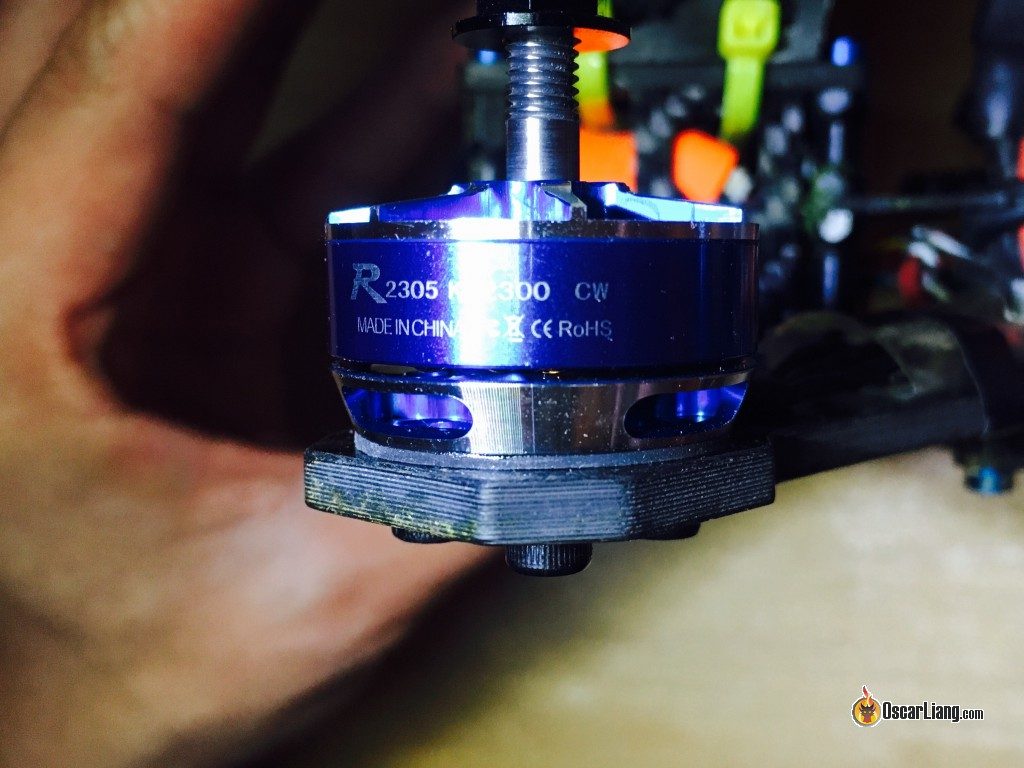 There are many different materials you can use for soft mounting motors in a mini quad:
Electrical tape (3 layers or more)
Rubber sheet cut specifically for mini quads (such as these – Monkey & Gorilla-Rugz)
3M mounting tape (double sided)
Silica Gel Pads (link to Product)
One thing to be aware of is you shouldn't tighten the motor screws all the way, it will compress the the vibration dampening material and it will be less capable of absorbing the vibrations. Make sure to apply loctite on the screws as well as you are leaving the screws loose
Here is a good discussion too on our forum.