I received these DYS Samguk Shu 2306 motors back in December last year, but I just haven't had the time to test them properly. So without further delay I just wanted to give them an overview and show you these motors.
Some of the links on this page are affiliate links. I receive a commission (at no extra cost to you) if you make a purchase after clicking on one of these affiliate links. This helps support the free content for the community on this website. Please read our Affiliate Link Policy for more information.
I am going to give these brand new motors away in our next forum event in June. If you are interested just join up and keep an eye on our "forum event section".
Buy the Samguk Mini Quad Motors from: Banggood | Amazon | GetFPV | RDQ
Learn how to choose mini quad motors in this tutorial.
The Names of DYS Samguk Series Motors
You have probably seen a million reviews of these motors, but no one has ever told you the meaning of the names :)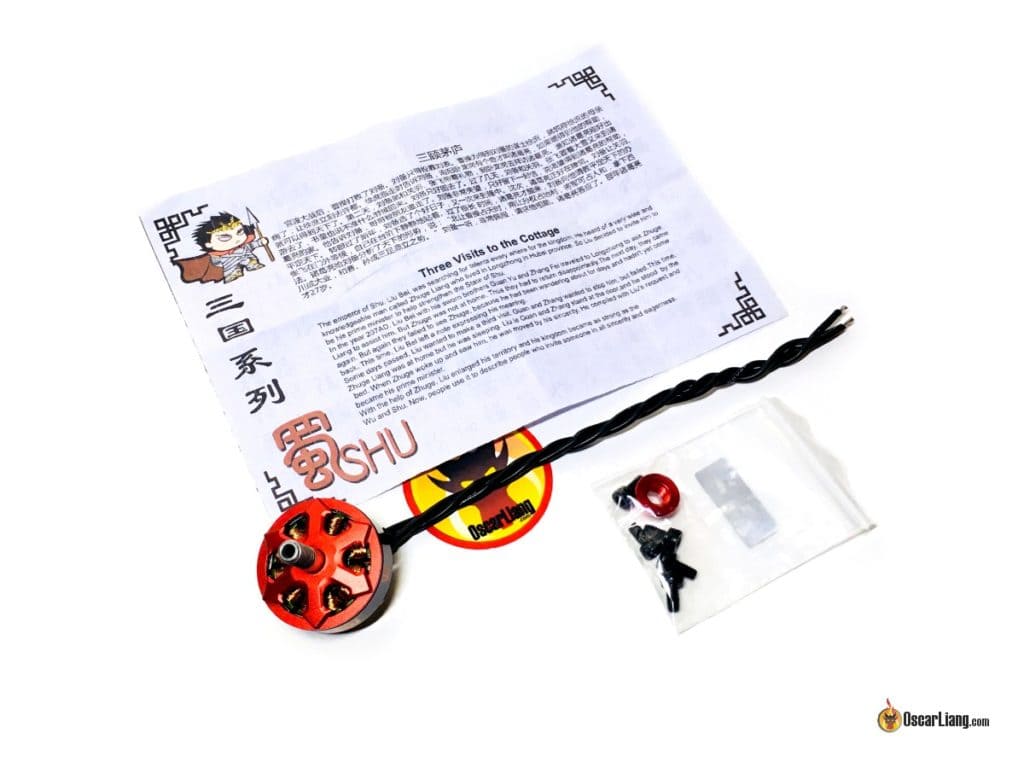 So DYS released 3 motors of different spec in the Samguk series, and there is an interesting story behind the naming.
There was this period of time in Chinese history when the nation was divided into 3 major kingdoms (169AD – 280AD). To keep it short, but not entirely accurate, it was a bit like "Game of Thrones" that took place in China (minus the dragons and magic) :D
A famous historic novel was written in the 15th century based on the struggles between these kingdoms. It's probably one of the most influential novels in modern China. It has been adapted into countless TV series, movies, computer games and so on. The cultural influence can be found in Chinese people's everyday life.
The Samguk motors are named after the three kingdoms. And "Samguk" basically means "three kingdoms".
Wei 2207 2300KV/2600KV
Shu 2306 2250KV/2500KV/2800KV
Wu 2206 2400KV/2700KV
I hope you learned something today ;p
Further Reading: Differences between 2207 and 2306 Motors
Close Look at the DYS Shu 2306 Motor
DYS sent me the 2800KV. The weight of the motor is 33.4g with 14cm of 20AWG motor wires. It comes with five 6mm screws. It's a pretty light weight 2306 motor thanks to the "naked bottom" design.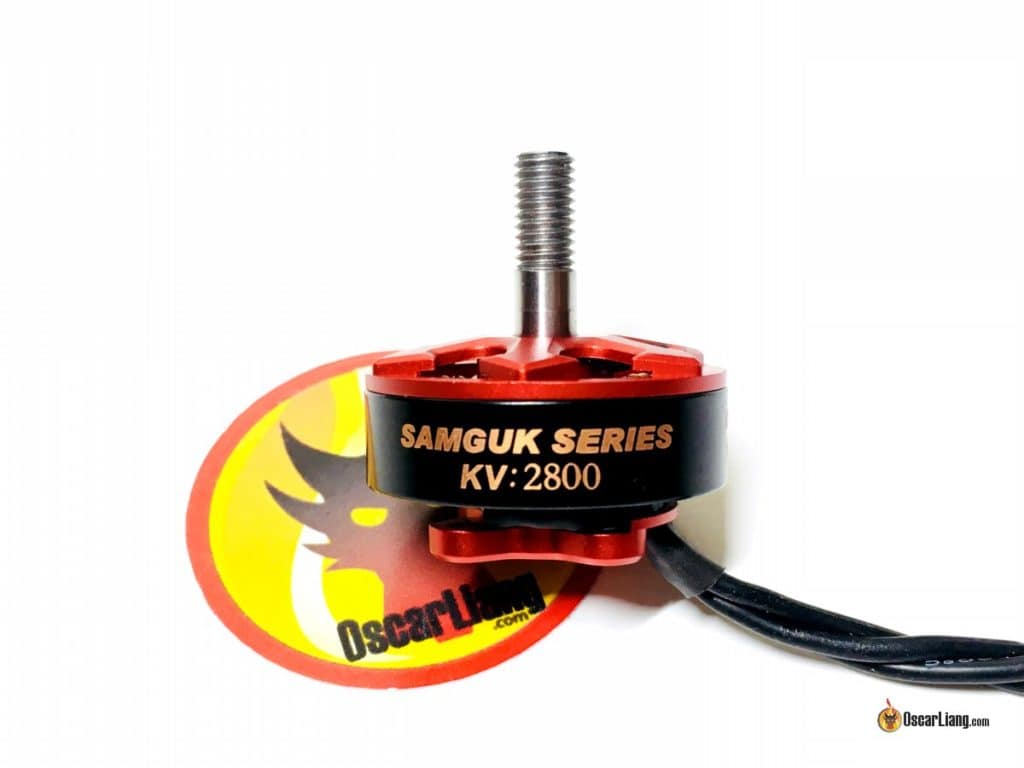 The motor shaft is secured by a C-clip. Motor mount is 16x16mm. Although the airgap is pretty tight, I can hardly feel the "notches" when turning the motor by hand and it spins quite smoothly without much resistance. Possibly an indication that the magnets are not very strong magnetically, allowing for a less powerful but smoother motor.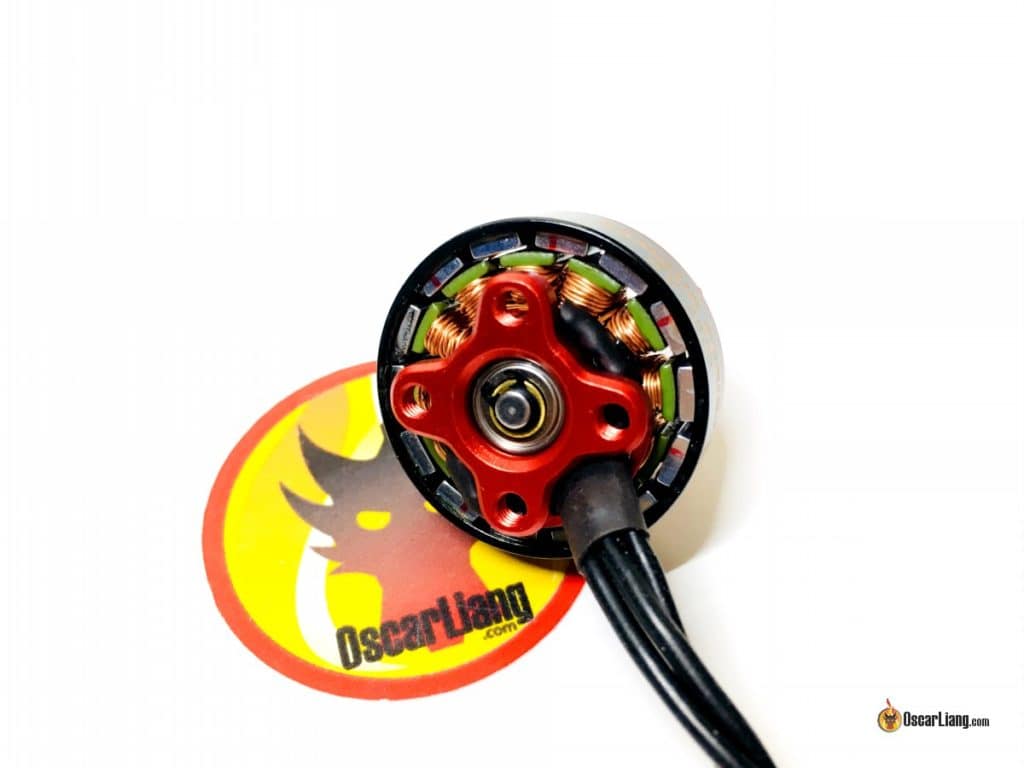 I am a bit surprised to see hollow motor shaft in a budget motor. And due to the thin multi-stranded winding, the motor is only rated up to 4S. It's good to see there is absolutely no vertical play in the motor bell.
Are the DYS Samguk Motors Any Good?
These motors have been out for more than 6 months now and have been really well tested by the community. So far the feedback has been mostly positive as far as I can see.
They fly well for what they cost. Many top profile reviewers recommend them as the "cheapest worth to have" motors for mini quads over the Racerstar 2306. With the different sizes and KV options making them one of the most flexible choice for different applications.
The complaints mostly come from quality control, losing the motor bell in crashes and sloppy/low quality bearing. Don't forget they are only $10 each so you get what you pay for.
For a bit more you can also take a look at the Dragonfly Hurricane 2207 for $14, I've tested them for over 2 months and they are holding up really well. Not the most smooth motor perhaps but very powerful.