Diversity receiver has been used often in ground stations for FPV, and it's finally widely available in FPV goggles headsets as well. Today we are testing the Furious True-D Diversity receiver module and compare with the NexWave.
Some of the links on this page are affiliate links. I receive a commission (at no extra cost to you) if you make a purchase after clicking on one of these affiliate links. This helps support the free content for the community on this website. Please read our Affiliate Link Policy for more information.
The True-D is an modular diversity video receiver for the Dominator FPV Goggles. Get your True-D Diversity VRX from FuriousFPV.com.
Furious True-D Diversity Receiver
The module comes in a plastic box, without any manual or instructions.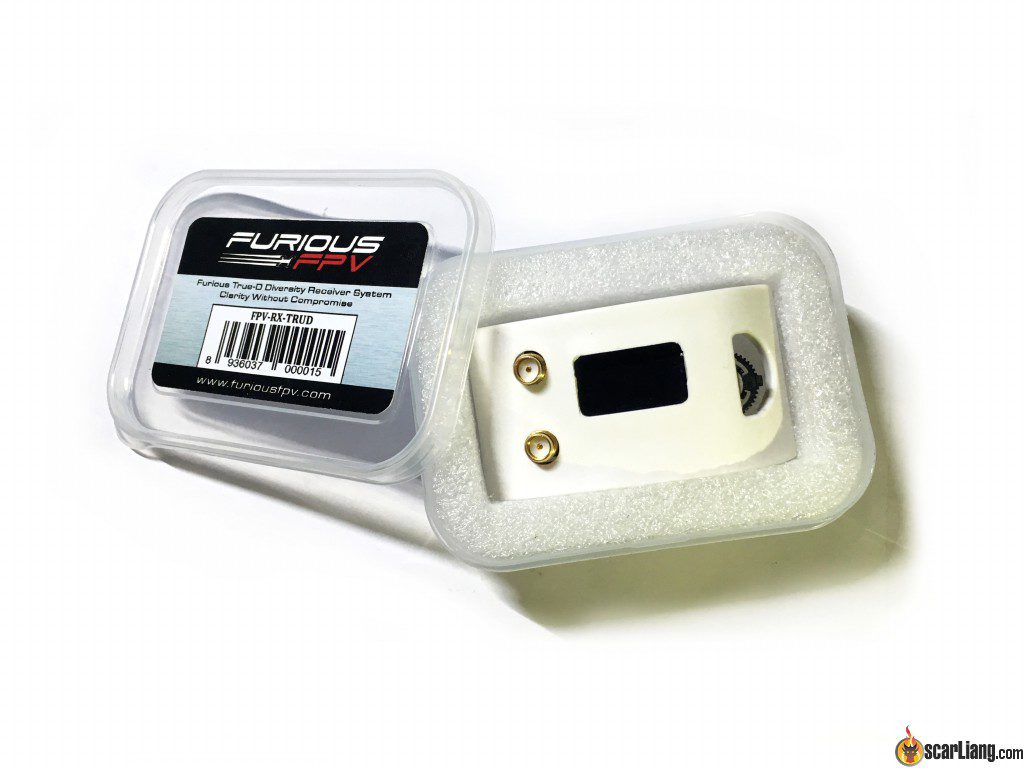 The module has a mono colour LCD screen, and a multi-directional button. Very compact design without messy wires hanging around as we have seen on other diversity modules.
The white plastic housing is firmly attached to the module and I can't seem to remove it, it seems like they are glued together.
Be aware that both antenna connectors are SMA.
Easy Install
Designed for FatShark Dominator V2 & V3 and Fatshark HD V2 goggles, I found the True-D to be very easy to install. Because it's plug and play, takes only 20 seconds to do.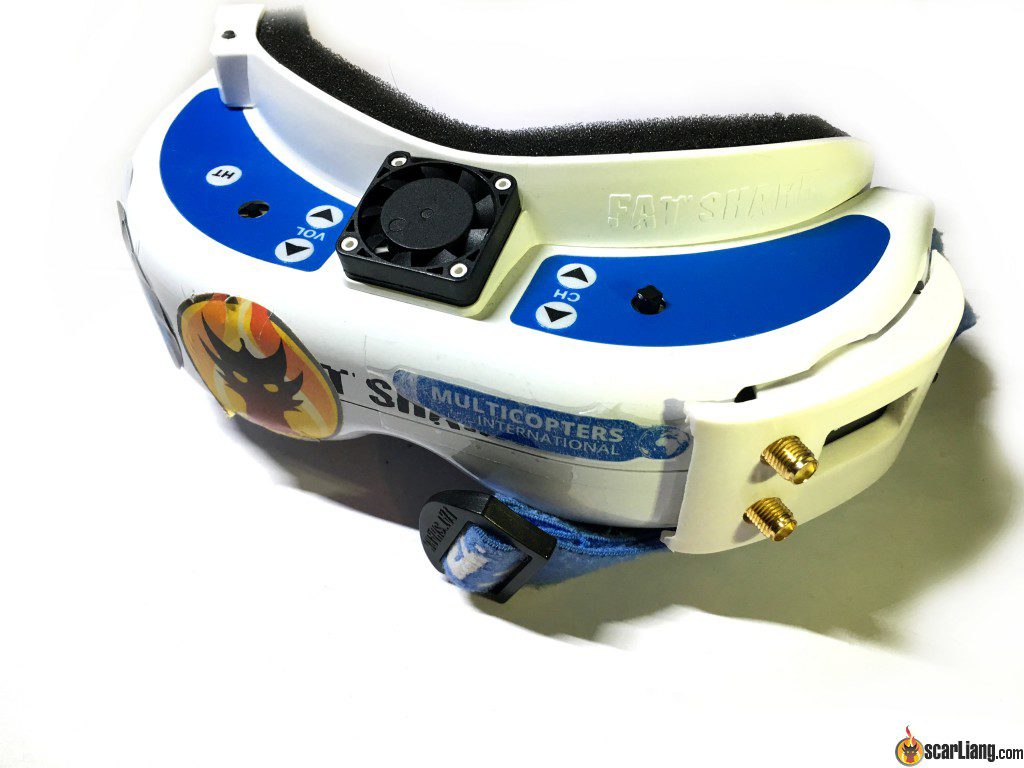 If you want to use the receiver with a ImmersionRC Mini Patch antenna and Cloverleaf antenna (the most common setup), the True-D requires an adapter (45 degree SMA extension). This will be included with the module when ordered, I didn't get mine though as it is an early batch.
Luckily I am running a Helical antenna that has a long extension lead.
Compare to other Diversity Receiver?
I have not tried other internal diversity receivers for Dominator, but some users who tried both said the performance is similar between the Laforge (link to product) and the True-D. The True-D uses this open source firmware.
I prefer the True-D for the cleaner build without cables hanging around. On the Laforge you need to open the goggles to hide the wires, and pay extra for 3D printed parts. Despite how much I hate Laforge's separate modules, I do like the fact that your antennas aren't clumped together. Some are also concerned with heat on the True-D as both receivers are built into one PCB. I notice it does get warm but not too hot to be a problem on mine.
The menu is also relatively simple to operate.
Only thing I find inconvenient is the channel buttons don't work anymore, you need to use the VRX module button to change it.
But the good news is that you can use auto search mode and scroll through all available broadcasting channels around you (including different bands), say if you are in a race and you want to watch other pilots. No need to fiddle with the dip switches to change frequency bands.
Field Testing
I tested 4 different combinations of receiver and antennas, with a 25mW VTX (Quanum Elite):
True-D + ProDrone Antenna (Helical + 2 x CL)
True-D + ImmersionRC Spironet (3 x CL)
Nexwave + ProDrone Antenna (2 x CL)
Nexwave + ImmersionRC Spironet (2 x CL)
I will talk more about the ProDrone antennas in the next review, I will focus on comparing the receivers here. Nexwave is a single antenna receiver module that supports 40ch. I have been using it for the last 10 months and it's been great.
Although all the FPV setup made it – flying 600m (2000ft) LOS on a 25mW VTX without dropping signal (which I am amazed by), I have to say, the True-D diversity module make a big difference in video signal. It gave me the clearest image, I didn't even notice any white noise in my footage at the end of the 600m. (To get the most out of this setup, the Patch or Helical antenna needs to point to the quad)
Here are some of the screenshots from the video (following the order 1, 2, 3 and 4). They don't best represent the overall performance, so it's best to check out the comparison video.
The switch between receivers (if one antenna gets better signal than the other) is very quick, I can hardly notice a little flicker when it happens (it happens a number of times in the footage if you watch carefully).
Range Test (end of the 600m)
Obstacle Test (behind a very very thick tree lines)
Flying in the wood
Is it worth it?
The True-D is about $80, the NexWave is about $30.
I have proved that even with just a 25mW VTX, you can get as far as 600m-700m on Cloverleaf antennas + non-diversity VRX (I think 200mW we should get at least 1.5-2.0Km), so if you only fly a mini quad mainly on open field with no trees or obstacles, Diversity won't do much (assuming you race in a small course).
But if you do need better signal and clearer images around trees, and the extra range you could normally get from a ground station, then I would definitely go for this upgrade. Anyway I think a Diversity receiver module is a good investment.
Working Channel Mode
This is a very handy feature which allows you to save a total of 8 channels, in any order, regardless frequency bands, so you can scroll through using the button. It's useful when you have a few quads, and each one are using different channel/band.
To set it up:
go to the "Working Channel" mode
select the position i want to change
then go to manual mode or auto search to find the channel I want
then save it … it will replace the selected position in "Working Channel" mode
To save a particular channel as default start up channel, you just need to hold down the button for 2 seconds.