GoPro Camera Protective Lens Cover For Quadcopter FPV
GoPro is probably one of the most popular cameras used on quadcopters for FPV recording. Actually it does not only apply to just quadcopter, but any other RC aircraft too, fixed wings, multicopters. For the best protection from water, mud, and scratches, the GoPro camera is often put inside of the protective case, and install the case directly on the frame.
Some of the links on this page are affiliate links. I receive a commission (at no extra cost to you) if you make a purchase after clicking on one of these affiliate links. This helps support the free content for the community on this website. Please read our Affiliate Link Policy for more information.
Check out our article on how to select an HD camera for racing drones.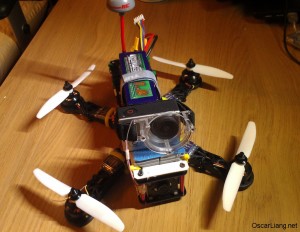 However, in many cases, weight, and space is a limitation, and it's preferred to put the GoPro camera naked on the frame. So here is my two cents on the types of GoPro protective lens cover/cap.
GoPro Layer Lens
This is a popular lens protector, which I am currently using. It has a strap to make sure the protector is sitting on the lens securely.
I use this on my mini quad, and it's doing the job. I have had quite a few bad crashes already, but there isn't a scratch on the lens yet. However this protector is quite expensive.
GoPro Lens Protective Cap Cover
This is the first lens protective cover I bough from eBay due to the good price ($4). I eventually asked the seller for refund because the edge of the cap shows up in the video. This is probably a known issue to this product, when I asked for refund, the seller didn't even ask any questions.
Try to avoid this one.
See the edge of the cover showing up in the image.
Which doesn't happen using the LayerLens protector.
GoPro Protective Lens
This is an official GoPro accessory, there are also cheap copy of it on eBay. It's the simplest, lightest lens protector.
I have not used this lens, so can't say much about it.