Some FPV pilots prefer listening to motor noise during flight because it makes them feel more connected to the FPV drone. In this tutorial I will explain the different ways of getting audio for FPV flights, and discuss other benefits of having a mic on the quad.
Some of the links on this page are affiliate links. I receive a commission (at no extra cost to you) if you make a purchase after clicking on one of these affiliate links. This helps support the free content for the community on this website. Please read our Affiliate Link Policy for more information.
Benefits of Having Audio When Flying FPV
FPV flying should not be limited to what you see, listening is a huge part of the experience. What you hear might actually help you fly better!
The noise that motors make changes with RPM, being able to hear it during flight makes you feel more connected to the aircraft. This is especially useful when you are flying with other people by listening to the motors from headphone, so you don't get confused with noise from other quads around you.
Also, when you fly too far out, you won't be able to hear your quad, sometimes it makes me more nervous. With audio, you will still be able to hear it. You can even hear the buzzer when voltage is low regardless how far it is!
I can't speak for everyone, but I do feel more confident when I can hear the motors spinning.
Downsides
Some people absolutely hate it!
The quality of the audio depends on your signal strength. On a good flight it's like hearing your motors singing to you, but when you get interference, the speaker will shout at you with super loud electrical noise.
Anyway, give it a try and see if you like it.
How to Get Audio From Quadcopter
There are 3 ways to get FPV audio from your quad:
Using a VTX with Built-in Microphone
Using an FPV camera with Built-in Mic
An external microphone
Here is some sound quality comparison between a VTX built-in MIC, and the External MIC, as well as a GoPro. It was slightly less noisy when I was flying and listening to it live, for some reason the audio get noisier when it was recorded in DVR.
VTX with Built-in Microphone
The good thing about VTX with built-in Mic is that you don't need to worry about wiring at all, it's plug and play! Examples including the Zeus Nano VTX, and the Eachine Nano V2.
I compiled specs of all VTX on the market in this spreadsheet, just filter down the category "Built-in Mic"
Getting Audio from FPV Camera
Quite a few FPV cameras have built-in microphone, such as the Runcam Swift 2.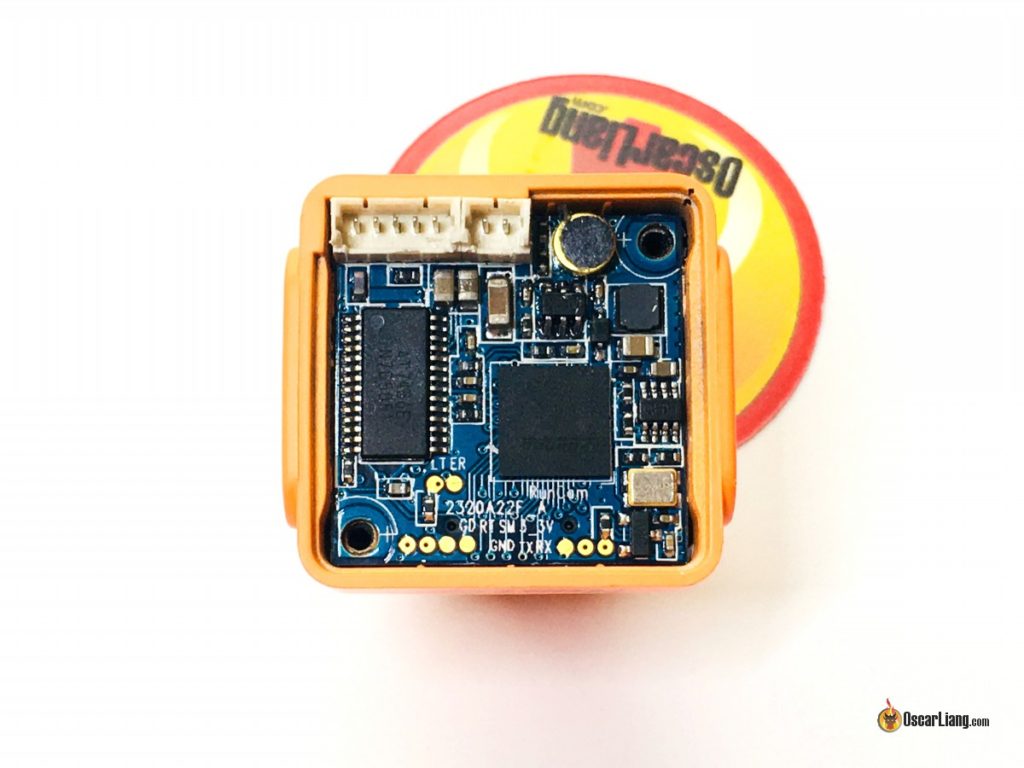 The wiring is relatively simple, just connect the Audio output from the camera to the audio input on your VTX. Note that not all VTX has audio input pin, so that's something to beware of when buying new VTX.
External Microphone for FPV
If neither of your VTX or camera has built-in microphone, you can use an external mic. It needs to be powered, and the audio signal goes to the audio input of your VTX. Some VTX might have two audio inputs (left and right channels), I recommend connecting to both channels if you only use one mic.
This is the cheapest one (just over $1 each): http://bit.ly/fpv-mic
Although it requires additional wiring, the audio quality is actually slightly better than those cheap built-in mic on VTX and FPV cameras.
Unfortunately, this mic only takes 12V for power, and you don't always have that available on your drone. In that case check out the next option.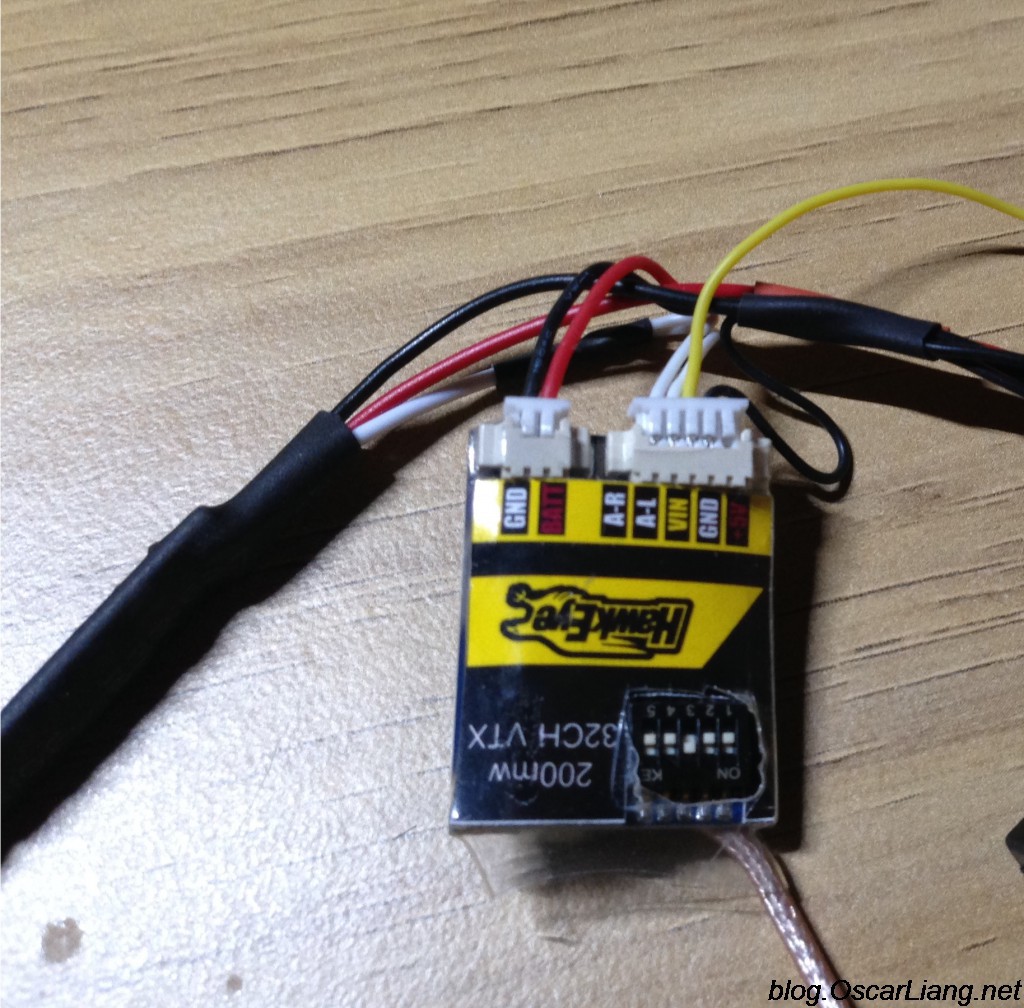 This mic from RushFPV is built on a tiny PCB, with solder pads for easy soldering.
Get it from here: https://oscarliang.com/product-7pm0
It can be powered from 5V which is handy if your VTX has 5V output.
How to Listen to Motor Noise?
Your FPV Goggles have to have audio output. For example on the Fatshark HDO2 and Skyzone SKY04X, there is a 3.5mm headphone jack you can plug in your earbud. But goggles like the Cobra X doesn't have audio output, so that's something to beware of when buying goggles.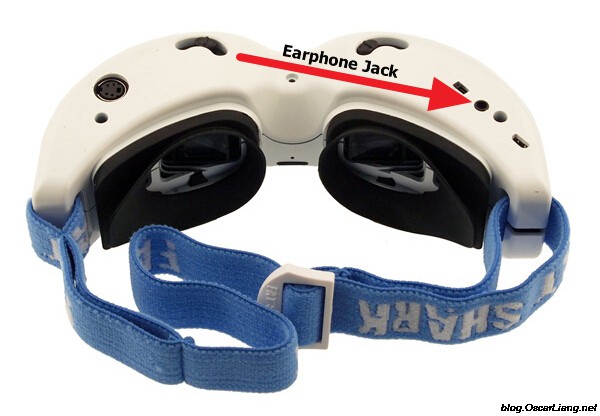 This is the TBS Steele earbud, it's a single channel headphone (only one earbud) and is designed for FPV.
if you are using FPV monitors, they might have built-in speaker and play audio from the video receiver out of the box.
If you think the noise is too loud, and there isn't a volume control on the earbud, you can try adding a resistor to the audio signal (e.g. 220ohm – 330ohm).
When you are flying fast you can get a lot of wind noise. If you find it too noisy, you can try partly covering the microphone with foam, or move the mic away from airflow.
Edit History
Mar 2016 – article created
Sep 2018 – article rewritten
May 2021 – revisited article, added RushFPV mic