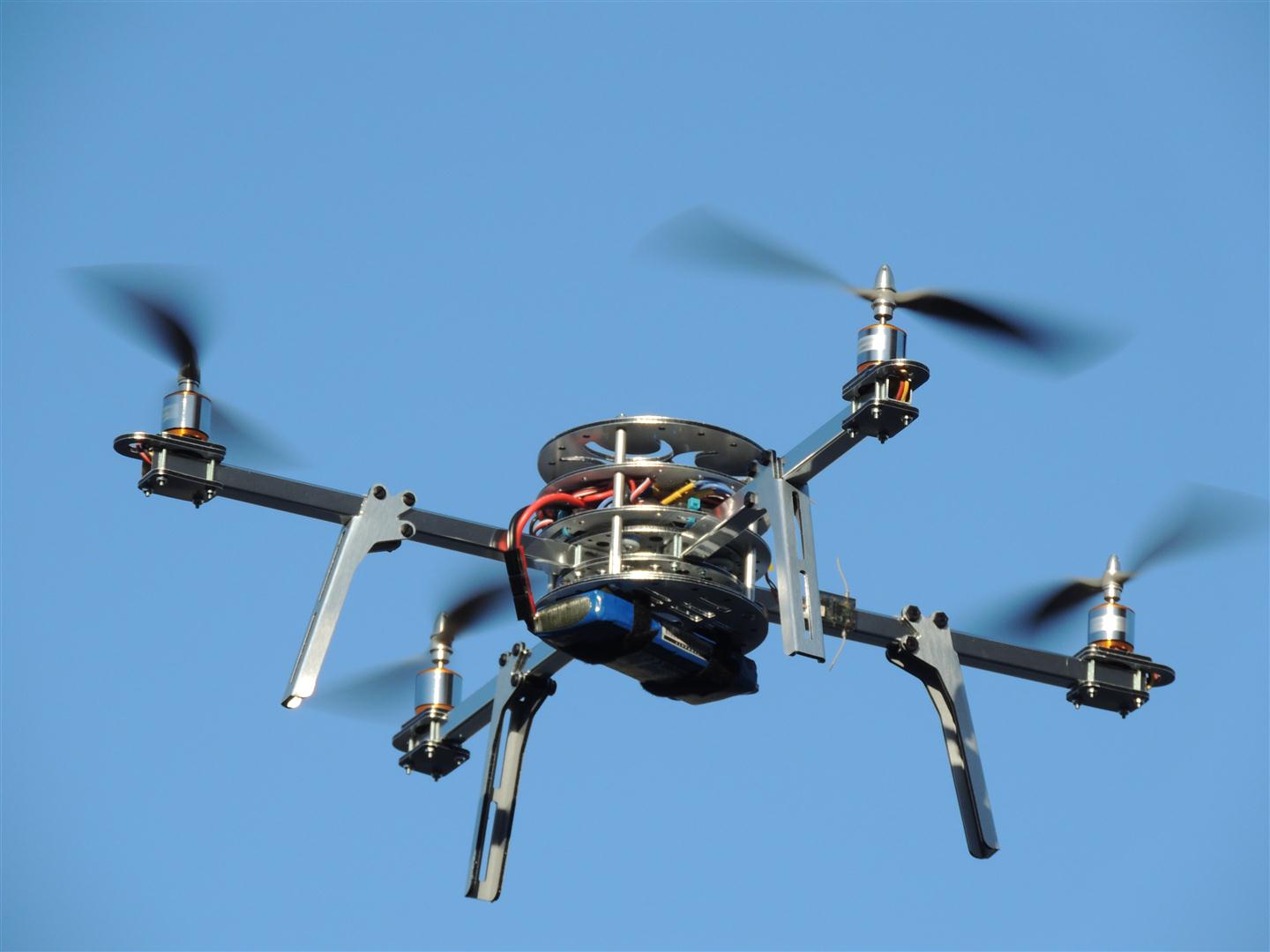 When it comes to flying multirotors, generally there are two main flight modes we use. One is acro mode, and the other is self-level mode.
What is Acro Mode and Self-Level Mode?
Self-level mode is an assisted flight mode. When there are no stick inputs on the TX, the flight controller always attempts to keep the quadcopter in a neutral, level position. On the other hand, acro mode doesn't level the aircraft automatically but requires constant manual adjustment to keep the quad from losing control and crashing into the ground.
Acro mode uses only the Gyro sensor, while self-level mode uses both Gyro and Accelerometer.
Make sure to check out our tutorial on how to fly FPV.
Self-Level Modes: Angle and Horizon
In Betaflight and Cleanflight, there are 2 different self-level modes: Angle and Horizon mode, and there is one major difference between them.
Angle Mode
In Angle mode your stick controls the tilt angle of your aircraft. When your stick reaches its maximum position the copter will stop and hold there as it has reached the max tilt angle allowed. When you release the stick back to the centre, the angle of the aircraft will follow the stick back to horizontal level.
Horizon Mode
Similar to Angle mode, Horizon mode still works to keep the craft level when there are no inputs. But it also allows you to do flips and rolls when the stick is at full deflection. However doing aerobatics in this manner feels more like a toy grade "push-button" flip system.
This is where Rate mode come in…
What is Acro Mode?
Acro mode is also known as manual mode and rate mode.
When you try Rate mode (or commonly known as Acro mode) for the first time, it can feel like you are controlling a puppet clown, riding a unicycle, balancing a ball on his head! This inherent instability can result in costly crashes, and because of this Acro mode can be quite intimidating for beginners.
In Rate mode the pilot uses the stick to control the drone's angular velocity of rotation. That means if you move your pitch stick forward and hold it, the copter will continue to rotate at a constant rate, instead of just remaining at the corresponding angle like it would in self-level mode. In Rate mode, when you let go of the stick, the copter will maintain its current attitude (angle) and will not return to level, unless you move your pitch stick in the opposite direction.
To sum up the difference:
Angle mode:
Remains level without stick input
Pitch and roll inputs determine how far the craft will rotate on the given axis
Rate / Acro mode:
Requires stick input to manually return to level
Pitch and roll inputs determine how fast the craft rotates on the axis
Why Fly Acro Mode?
Self-level mode is easier for beginners, because of the predictable behaviour: let go of the stick, and your drone will just return to level. But trust me, Acro Mode is the "only way" to fly a mini quad in FPV.
My advice to beginners – only use Angle mode at the beginning to learn how your quad responds to the sticks, as soon as you are confident about flying, switch to Acro mode straight away.
Here are some of the advantages and benefits of flying in Acro mode:
Rate mode is great for acrobatics such as flips and rolls, sometimes being able to do these tricks fast and slow can be more visually engaging than the "blink-and-you-miss-it" flips in Horizon mode
You have more control when flying FPV once you master rate mode, because you don't have to fight with ACC sensor and constantly adjust your stick inputs
You only control the quad when it is needed, reducing stick input can make your flying smoother and faster
Once it "clicks", the control in Rate mode is actually more intuitive, fluid and natural
Flight performance is more stable with less oscillations and wobbles due to the fact that the accelerometer is disabled. This makes Acro mode the better choice for capturing aerial video, especially when camera gimbals are not used
One fewer sensor is used means one fewer failing point. Also by disabling the Accelerometer you can free up FC processing power for higher looptime or other peripherals
Rate mode is not easy to master, but you will get a great sense of satisfaction when you start getting the hang of it. And when you start doing tricks, you really feel like you are accomplishing something.
Some people use a switch to return to Self-level mode when they panic in Acro mode, and this might be excusable, but only to a certain point! Rather than training yourself to quickly use a switch, I think learning to fly Acro "full time", and regain control from an iffy situation is the better skill to develop in the long run.
So How Do I Hover?
No! We don't hover! :)
… Well, we do but we rarely need to hover during an FPV flight. I know it's easy to panic and just rely on the software to return the quadcopter to level, but it's really bad for your learning progress in the long run. It is also easy to spot FPV videos when the pilot is using Angle mode, they look very jerky with none of the fluidity you get from a good Acro pilot.
You have to train yourself to get used to hovering in Acro mode, memorizing the camera tilt angle, and where the horizon appears on your screen when the quad is level.
How Long Does It Take To Learn Rate Mode
Mastering rate mode doesn't happen overnight. For beginners, you should expect to crash a lot before getting a hang of it. It can be a frustrating process which is why, if you can, we advise you practise in a flight simulator first.
Getting a resilient quadcopter frame and lots of cheap and durable propellers will help a lot. Go somewhere open and without too many obstacles and people, some grass is good to soften the inevitable crashes too. Stick with it, it might take hours or days, but it will click one day and it will feel great, I promise.
Also, beginners might find it helpful to add some expo that creates a curve to your TX stick inputs. Using expo means stick inputs are no longer linear, so if you find your quad is over-reacting to your inputs, adding expo will give you more fine control around the middle stick range. As you get more used to the characteristics of your quad, dial the expo down to where you feel comfortable. Later on you might also want to increase RC Rate to make flips and rolls faster.
Here is a great discussion of someone who was learning how to fly FPV in Rate mode.
Flying Rate Mode Line of Sight
Here is the bad news :)
Even if you have mastered flying rate mode in FPV, flying rate mode in LOS is a completely different beast. It can feel like you are learning to fly all over again.
I know that it's really all about FPV but it's useful to continue practicing your LOS skills. In the case of FPV system failure, your skill at flying LOS might mean the difference between watching your craft disappear forever, and being able to fly it home again.
How to enable Acro Mode in Betaflight?
In the modes tab in Betaflight, there is no "Acro Mode" option, so how do I enable it?
As long as you are not in Horizon or Angle mode, you are in Acro mode when you arm the quad. Just assign a switch to ARM and do not trigger the other two flight modes, you will be flying in Acro.
Edit History
Mar 2015 – Article created
Dec 2017 – Updated, added "How to enable Acro mode"