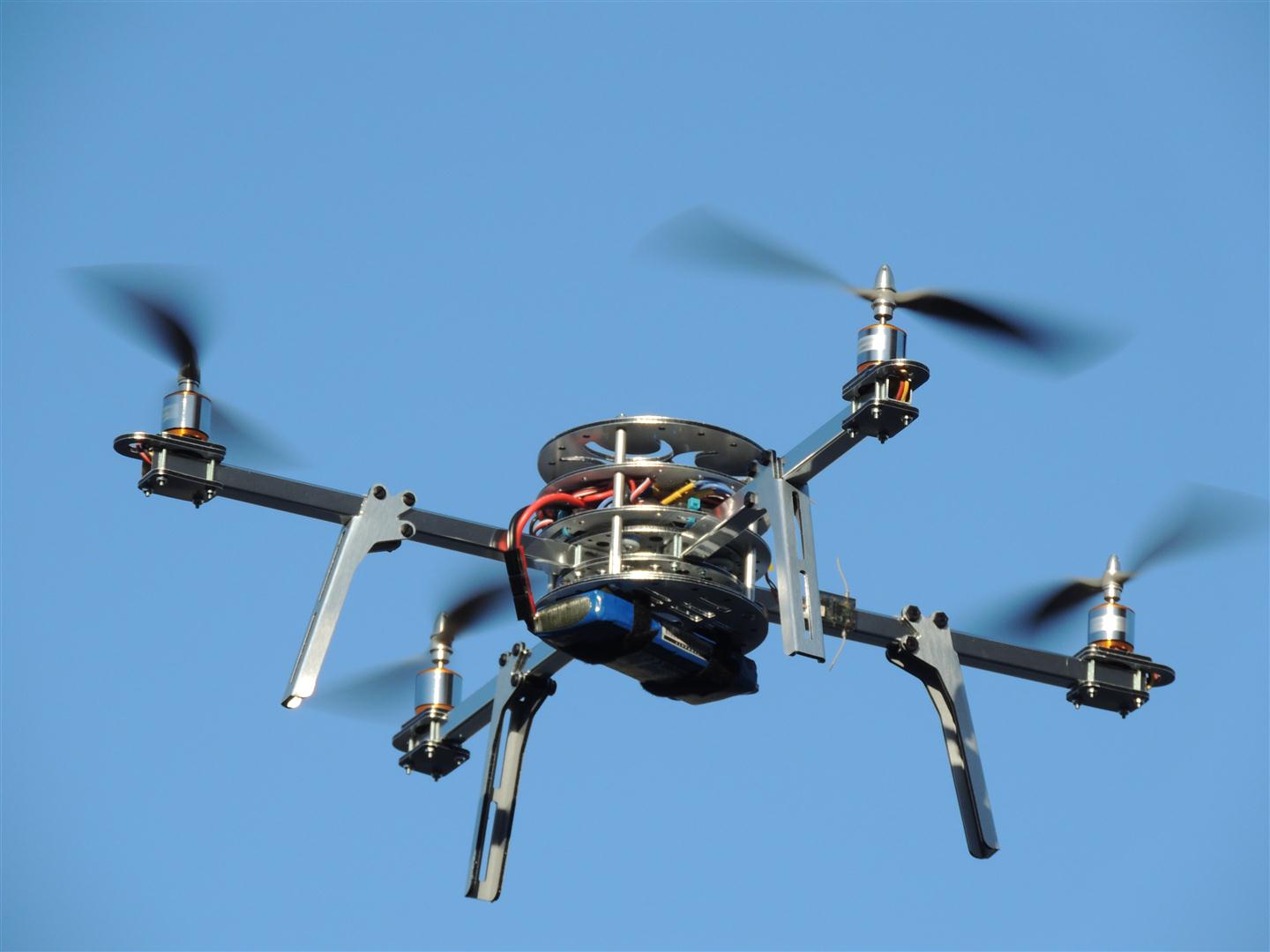 When it comes to general multirotors flying, there are two main flight modes we use, one is rate mode (AKA manual mode or Acro mode), and the other is self level mode.
There are many flight modes depends on what flight controller and firmware you use, for example in Multiwii we have these flight modes.
What is Rate Mode and Self-Level Mode?
Self-level mode is an assisted flight mode that the flight controller would always attempt to put the quadcopter in its neutral position when the pilot let go of the transmitter sticks. On the other hand, rate mode, as known as manual mode, doesn't level the aircraft automatically and requires manual control.
Rate mode uses only the Gyro sensor, while self-level mode uses both Gyro and Accelerometer.
Self-Level Modes: Angle and Horizon
Angle and Horizon modes are both assisted, self level flight modes, but there are some little differences between them.
Angle Mode
Your stick controls the tilt angle of your aircraft. When your stick reaches its max position the copter will stop and hold there as it has reached the max tilt angle allowed. If you release the stick back to centre, the aircraft would follow and back to horizontal level.
Horizon Mode
When the stick is near centre, it's the same as being in angle mode, but when the stick is at full deflection, you are in rate mode. This allows you to have control like in Angle mode but it also allows you to do flips and rolls if you bang the stick all the way over.
What is Rate Mode?
Horizon and Angle modes (Self-level) are tempting for beginners: the pilot controls the pitch and roll angles of the multirotor with the stick (radio transmitter), but it returns to the neutral position when the pilot is not controlling it.
Acro mode (aka Rate mode) could be a bit more intimidating.
The pilot uses the stick to control the drone's angular velocity of rotation, not the angle, In simple terms, your stick controls how fast your copter rotates. That means if you move your pitch stick forward and hold it, the copter will keep rotating at a constant rate, instead of just remain at an angle like it in self-level mode. If you let go off the stick now, the copter will maintain its current attitude (angle) and will not return to level, unless you move your pitch stick to the opposite direction.
Why Fly Rate Mode?
Self-level mode is recommended to beginners, because of the predictable behaviour: let go off the stick, and your drone would simply just level and stay there. But here is the truth, if you want to enjoy flying FPV even more, you should start learning rate mode as soon as you feel confident with angle mode. Here are some of the advantages of Acro mode.
Acro mode is useful for acrobatics such as flips or rolls, or FPV when smooth and fast control is desired
You have more control when flying FPV once you master rate mode, because you don't have to fight with ACC sensor… and you only control the quad whenever needed, it reduces stick input over time, making flying more smooth and fluid
Control is intuitive as the craft flies much more natural like a glider (although could be hard at first)
Flight performance is more stable with less vibration due to the fact that ACC is not used, much better for aerial videos, especially when camera gimbal is not used
One fewer sensor is involved means fewer failing points, also frees up processsing power for something else if ACC can be disabled
Learning Rate Mode
Mastering rate mode doesn't happen over night. For beginners, you should expect to crash a number of times before getting a hang of it.
If you could, practise in a simulator first. Then practise with a quad that is tough to break with some cheap/durable props. Go somewhere open and without too many obstacles and people. Stick with it, it might take hours, days even weeks, but it will start to click one day and it will feel great I promise.
Also, give it a bit of expo as well to start with, just to get the feel of how you have to correct for any movements. As you get more used to it then dial the expo down to where you feel comfortable.
Here is a great discussion of someone who was learning how to fly FPV in Rate mode.
Flying Rate Mode Line Of Sight
Here is the bad news :)
Even if you have mastered flying rate mode in FPV, flying rate mode in LOS is almost completely different. You will be like learning it from the beginning all over again. It's useful to improve your LOS skills in case of emergency situations.
That's why some people would setup 2 modes, Rate for FPV and Angle mode for LOS.