I will show you how to setup SBUS on Crossfire receiver in Betaflight. It has more latency than CRSF protocol, but this is useful when you don't have a full UART on the FC. only the RX pin.
Some of the links on this page are affiliate links. I receive a commission (at no extra cost to you) if you make a purchase after clicking on one of these affiliate links. This helps support the free content for the community on this website. Please read our Affiliate Link Policy for more information.
Why Using SBUS on Crossfire Receivers?
You might wonder, "isn't Crossfire faster than SBUS? Why would you still want to use it?" Well yes, you should use CRSF  over SBUS whenever possible. Crossfire requires both RX and TX pins of a UART while SBUS only needs the RX pin. When you don't have a spare UART that then your next option would be using SBUS.
If you are new to Crossfire, make sure to check out my guide on How to Setup Crossfire in Betaflight.
This solution would come in handy especially when you are short in UART's. You can use the RX pin for SBUS, then turn the TX into Softserial and use it for something else like SmartAudio.
It's not going to affect range because they are only different receiver protocols. And note that you will also lose telemetry apart from RSSI, and you won't be able to use LUA script.
However, beware that using Crossfire with SBUS results in worse latency as measured in this test than CRSF protocol.
Connection
Simply connect Channel 1 of the Receiver, to the RX pin of a spare UART on the FC.
Because the SBUS signal from the Crossfire receiver is "uninverted" (while Frsky SBUS is inverted), so if you are using F4 FC, make sure the UART you're using is not inverted. If the pin is labeled as "SBUS" it's probably inverted. On F3/F7, it doesn't matter which UART you use, all UART's should be uninverted on these boards.
Further Reading: Differences between F3, F4, F7 flight controllers
Crossfire Nano Receiver Setup
On your Taranis, Execute the Crossfire LUA script.
Select "Crossfire Nano RX", and set "Channel 1" to "SBUS".
If you wish, you can pass RSSI value through one of the spare channels, for example, Dst.Ch. 8. This article explains the differences between RSSI and LQ.

Betaflight Setup
Now you can setup SBUS in Betaflight just like you would normal do with Frsky's receivers.
Go to the Ports tab in BetaFlight Configurator, enable SBUS for the UART you are using. Ignore SmartPort because you don't have that.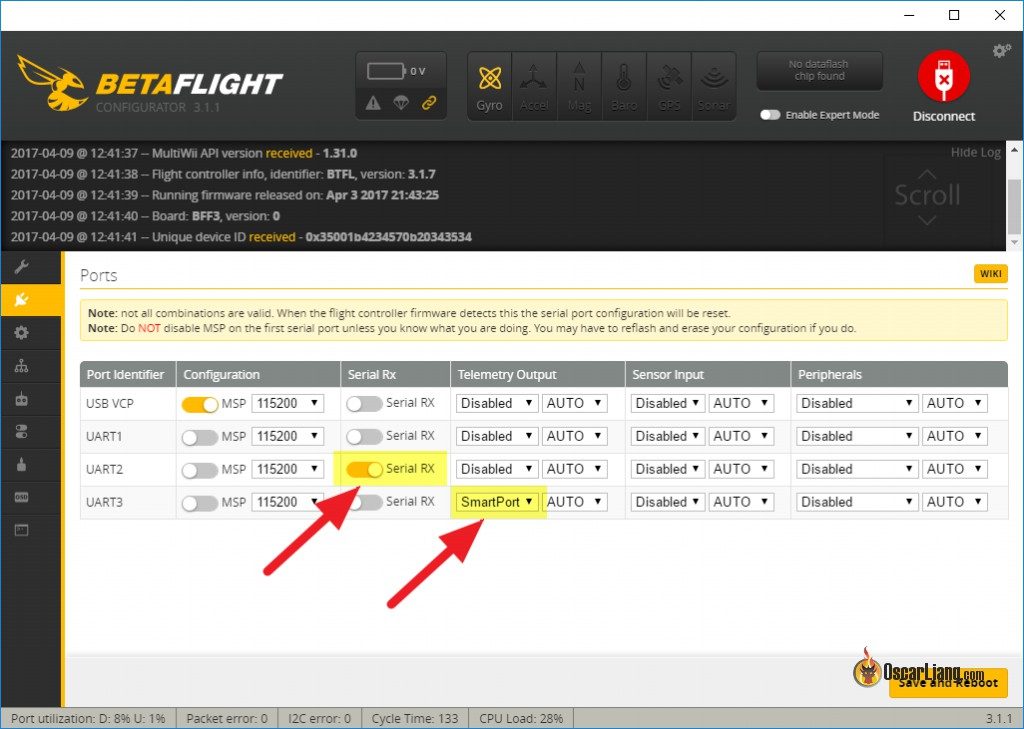 Go to the Configurations tab, and set receiver to "Serial based receiver", and in the second box select "SBUS". If you are getting RSSI value from the receiver, you need to enable "Telemetry" feature too, otherwise you are done!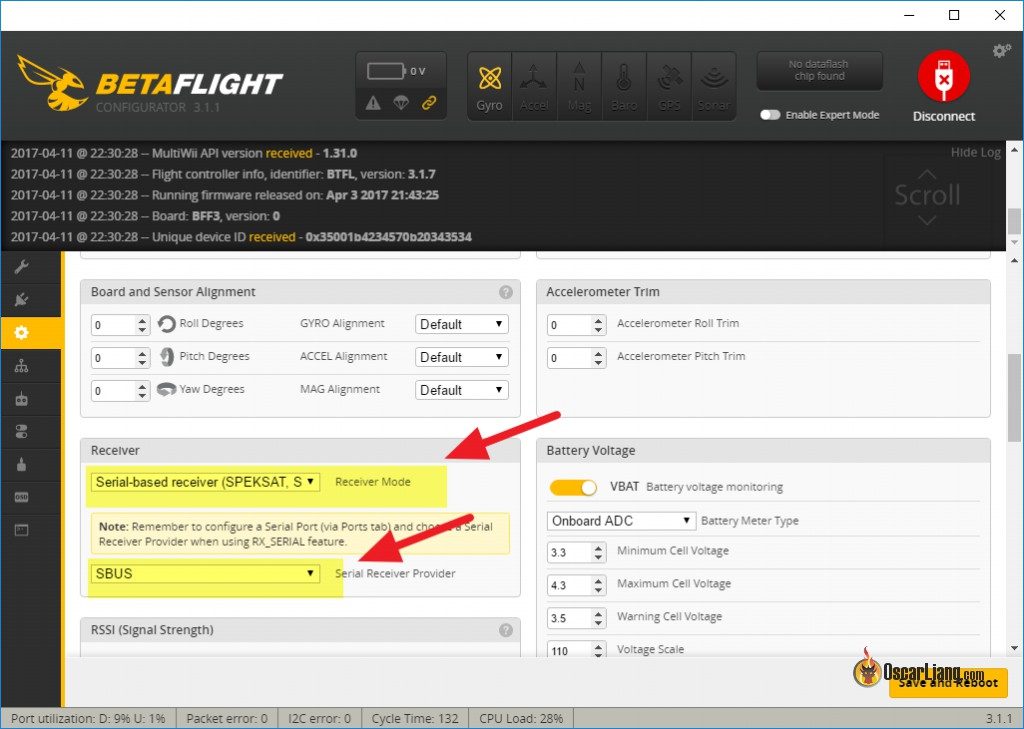 If you are getting RSSI from the receiver, select the channel for that in "RSSI Channel" in the Receiver's tab. For Dst.Ch8, that's AUX 8, for Dst.Ch4, that's AUX 4.
You can display this value in Betaflight OSD.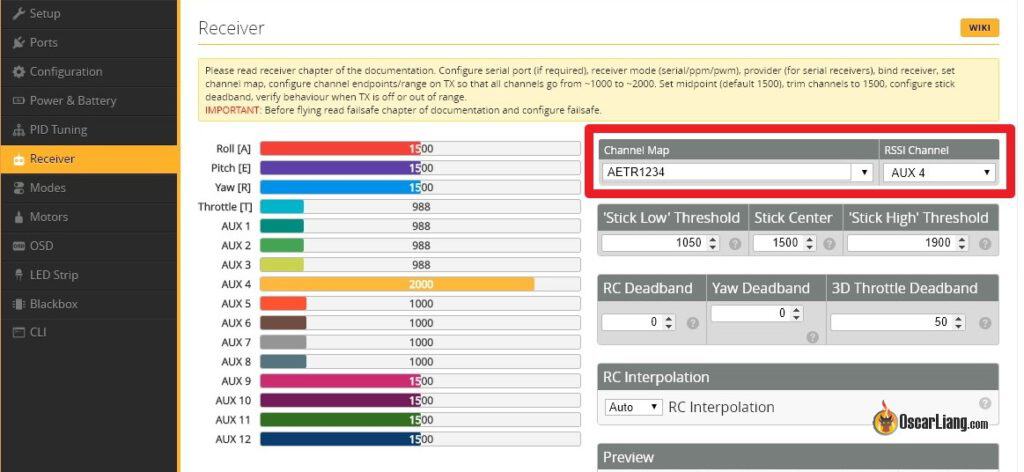 That's it! I hope you find this tutorial useful.